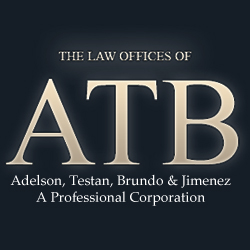 When it comes to being innovative,
Adelson, Testan, Brundo & Jimenez
(ATB Law),a nationally renowned Workers Compensation Defense Law Firm, is at the top of their field.   And the launch of their new social media campaign is just further proof of their mission to collaborate and engage with their clients and colleagues and use forward thinking technologies to reach out to prospective clients and potential future employees of the firm. Websight Design has created several social media accounts for the firm:
social media marketing
expertise to Adelson, Testan, Brundo & Jimenez and look forward to seeing their reputation and reach grow in today's ever-increasing digital marketplace.