In November 2016 we launched a new website for Liberty Puzzles, a premier wooden jigsaw maker. The new update included the addition of a robust reporting system with 6 different sales reports including reports for reports for sales by unit count and size. Not only does the new reporting give Liberty Puzzles more insight in to their product sales, it allows them to fine tune their product offering to appeal better to their clientele. Since I also happen to be a bit of a puzzle junkie myself, I am pleased to present the Top 10 Liberty Puzzles Wooden Jigsaw Puzzles of 2016.
---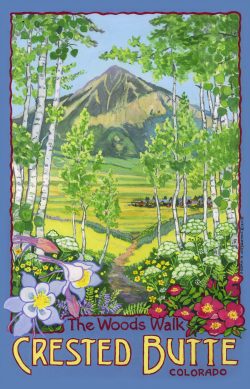 Dimensions: 11.75 X 18.25 Size: Large 528 pieces By Susan Anderton, this is a picturesque portrait of a trail that runs through the foothills of Mt. Crested Butte in Colorado. Located up Kebler Pass, Wood's Walk trail offers amazing views of town and Mt. Crested Butte. Susan Anderton is one of the many local artists Liberty Puzzles partners with for unique puzzle art.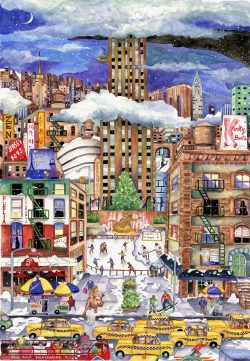 #9: Light Snowfall in New York Dimensions: 14.75 X 21.5 Size: Extra Large 702 pieces By Linnea Pergola, this is a commission of NYC with light rainfall with the focus on the Rockefeller Center Ice Skating Rink. This puzzle features oodles of New York City themed whimsy pieces including a taxi cab, the Statue of Liberty, ice skaters, strolling passer-bys and a hot dog cart.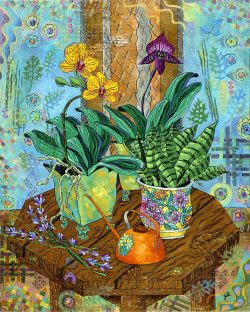 in East Window Dimensions: 13.75 X 17 Size: Large 548 pieces Local Louisville, Colorado resident Janice Larson, provided this original art to be included in Liberty Puzzles Contemporary Artists collection. This piece pops with vibrant color and features a pair of orchids basking in the sunlight.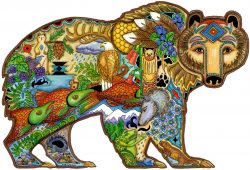 #7: Grizzly Bear Dimensions: 20 X 13.5 Size: Large 471 pieces Grizzly Bear is one of Liberty Puzzle's Special Edition puzzles. The Special Edition puzzles offer unique shapes and irregular edges giving puzzles buffs that sought after extra challenge. Sue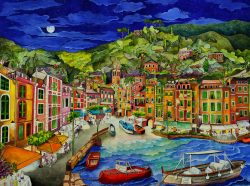 #6: Portofino, Italy Dimensions: 18.5 X 13.75 Size: Extra Large 630 pieces Another piece by contemporary artist Linnea Pergola, this piece features a detailed watercolor and ink of Portofino, Italy with themed whimsy pieces that take you straight to the coast of Italy.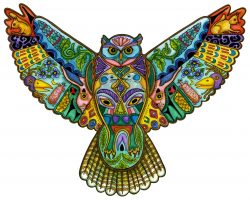 #5: Great Horned Owl Dimensions: 19.5 X 15.5 Size: Large 372 pieces New for 2016, Sue Coccia's Great Horned Owl is a Special Edition puzzle featuring puzzle with an irregular edge.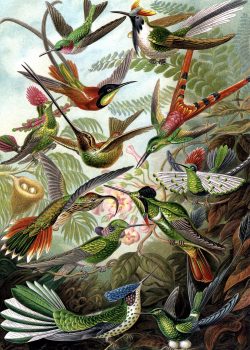 #4: Hummingbirds Dimensions: 12.75 X 18 Size: Large 485 pieces Hummingbirds by Ernest Haeckel is a classic vintage print puzzle and a long time favorite of puzzle lovers everywhere. Born in 1834, Haeckel was a German biologist, naturalist, philosopher, physician, professor, marine biologist, and artist who created incredibly detailed and accurate drawing of many different species.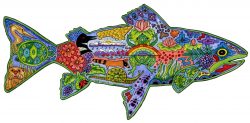 #3: Rainbow Trout Dimensions: 20.25 X 9.5 Size: Large 254 pieces Sue Coccia's Rainbow Trout is one of her Animal Spirit pieces, an intricate pen & ink drawing on watercolor paper that represents animals' qualities and traits.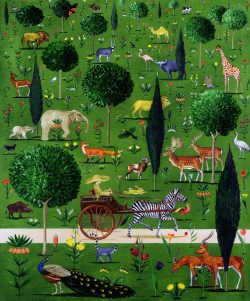 #2: The Menagerie Dimensions: 15.75 X 19 Size: Extra Large 642 pieces The Menagerie is a new arrival for 2016. Contemporary artist Rebecca Campbell is influenced by from Indian Mughal miniatures, Persian textiles and medieval tapestries to create her own unique decorative style. The subjects of her paintings, birds, plants and animals are brought to life by her intense use of color, delicate workmanship and strong sense of design.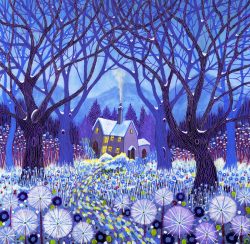 #1: Winterlands Dimensions: 14.75 X 15 Size: Large 524 pieces Winterlands by David Newton is a new arrival for 2016 and one of the top selling Liberty Puzzles of all time. David Newton is a contemporary artist who, in his words, paints with particular emphasis on the decorative influence of Art Nouveau and a hint of Fauvism, Impressionism and Cubism for good measure.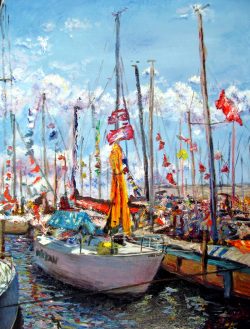 Honorary mention for 2016 goes to Boats by Lindsey, coming in as the 13th best selling puzzle for 2016. This piece is oil on canvas, by Lindsey Redifer of Indianapolis. This puzzle won the 2013 custom puzzle of the year award at Liberty Puzzles and was submitted by Lindsey's aunt Laure Redifer, of Washington, DC. The painting also won a 2012 National Congressional Art award. Dimensions: 12.75 X 16.75 Size: Large 486 pieces