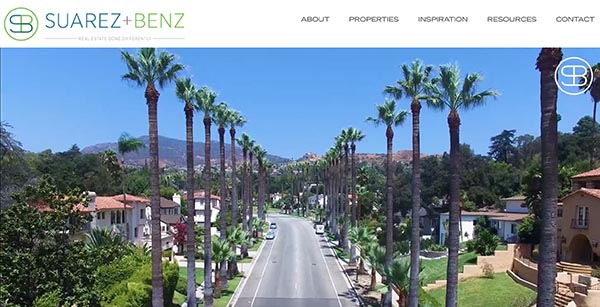 Christopher Suarez and Kimberly Benz form the Suarez + Benz real estate team. WSD originally met Chris and Kim when they were residential real estate agents at Pacific Union International, headquartered in San Francisco, but shortly after we met them, they moved to Southern California and joined the La Canada office of Dilbeck Real Estate. Chris and Kim's needs were straightforward in their objectives. They asked for:
• A modern, clean brand with a new logo and color palette. • A mobile friendly site • An easy-to-use content management system • A solid yet affordable SEO solution.
WSD was able to provide all of these services at a reasonable price. Chris and Kim focus on residential real estate in the Pasadena / Glendale area but their reach extends throughout the greater Los Angeles area. They are both Southern California with a wealth of expertise in their marketplace.