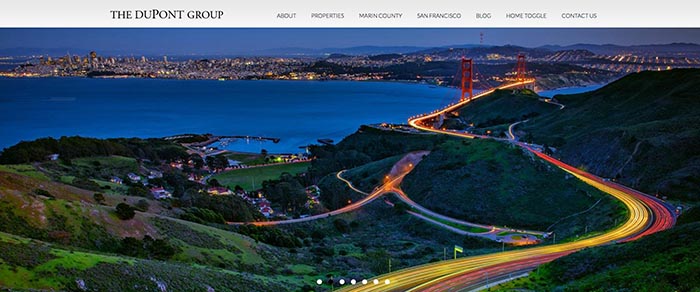 The DuPont Group (TDG) is a three person real estate team comprised of David DuPont, Renee-Brunner-Gold, and Heather Gill. TDG focuses on luxury real estate in Marin County and San Francisco. WebSight Design (WSD) originally designed a website for TDG in 2007. Over the years, we have supported the team with microsites, property sites, and hosting. When their website turned 10 years old, TDG knew it was well past time for a redesign. David DuPont, came to WSD with the following objectives:
Various disparate websites must be folded into one site.
The website must be mobile friendly and be streamlined.
The site must retain some brand elements, but also work with a change in brokerages from Sotheby's to Vanguard Properties.
WSD able to accomplish these and additional requests within the clients time and budget parameters.