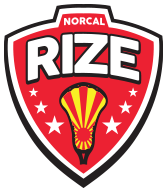 Here is a shout out to a website WSD
developed
and launched in the Summer of 2016,
NorCal RIZE
, LLC. NorCal RIZE is a Girl's High School
Lacrosse
community exclusive to the Bay Area. NorCal RIZE was referred to WSD by WSD client, AW Team. The client's primary objective was to make lacrosse team sign ups seamless and to make it easy for team members and parents to find practice dates and information about tournaments. The site is simple to navigate and functions well on mobile devices.
Watch Rize Coach Julia Southard talk about her coaching philosophy and how she empowers team members here
.