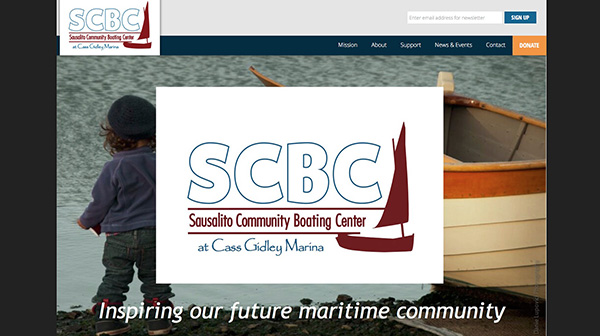 ---
During the first week of 2018, WebSight Design launched a new website for Sausalitocommunityboating.org. Sausalito Community Boating Center (SCBC) at Cass Gidley Marina is a 501(c)(3) non-profit established to create and maintain a community place that
• Provides affordable access to boats & the water.
• Preserves our maritime heritage through education and skill-building.
• Promotes environmental stewardship of our local bay ecosystem.
Sausalito Community Boating Center's mission is to preserve a gathering place on Sausalito's waterfront to engage and educate the public about our rich maritime history and small craft heritage through affordable direct experience. The newly designed website makes it easy for users to learn about the organization, sign up to volunteer, and make a donation via the Center's Pay Pal. To learn more about the Sausalito Community Boating Center first hand, attend its largest fundraiser of the year, the Annual SCBC Sausalito Herring Celebration fundraiser. The event will be held on Sunday January 28, 2018.