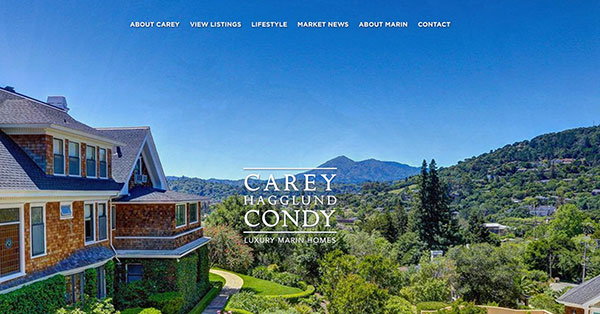 ---
WebSight Design is pleased to announce the redesign and launch of luxurymarinhomes.com, a website owned by top producing Pacific Union International realtor Carey Hagglund Condy. Carey has sold more than a quarter billion dollars in real estate since 2012, and has been the #1 agent in Kentfield since 2011. In 2013 she earned the #2 ranking of over 2,000 Marin County agents. Carey's significant sales include:
WebSight Design has known Carey since 2007.  Carey formerly worked  for Morgan Lane Marin, whose CEO Mark McLaughlin purchased Pacific Union International in 2009. In the 10+ years that we have known Carey, we have been fortunate to fully re-design her site every few years. Carey knows that staying competitive online means consistently investing in website upgrades. The latest site includes
video
, responsive web design, a
lifestyle section
and Market News.