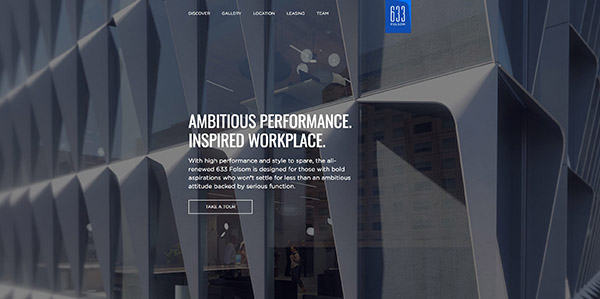 ---
In the Fall of 2018, WebSight Design (WSD) launched a new site for 633 Folsom.
633 Folsom is a collaboration between The Swig Company, Gensler, Plant Construction Company, Project Management Advisors, Meyers + Engineers, Tipping Mar & Associates, Wiss Janey Elstner and Mantle Landscape Architecture.
The reinvention of 633 Folsom completely remakes this 1960s building with the kind of thoughtfully-designed modern features that make a difference for people. The mix brings great style and high performance together into a distinctive presence that also drives a lighter, fresher, healthier building.
WSD completed the the front end production for the new website in accordance of a tight deadline. Gensler directed the Graphic Design for the new website.
633folsom.com is one of several projects that WSD and The Swig Company have partnered on, including the themillsbuilding.com and the redesign of swigco.com which is currently underway.