In November 2018, WebSight Design (WSD) launched a website for Chartwell Escrow. Chartwell Escrow offers more than a combined century of experience in the escrow and real estate industries.
Chartwell Escrow is owned by Compass, also doing business as Pacific Union; Mark McLaughlin referred Chartwell Escrow to WSD.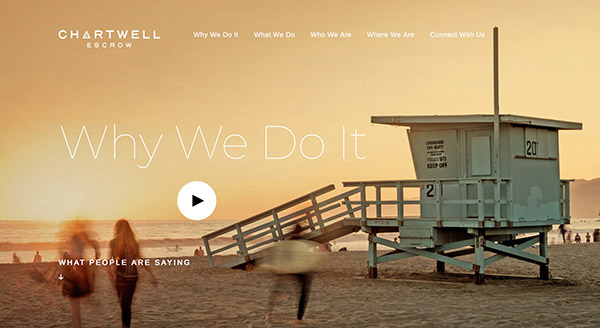 WSD partnered with the :MINT agency to design the front end of the website. WSD deployed a basic content management system (cms) and any necessary changes to the "Who We Are" page can be completed with ease in the "team module" portion of the backend. The website launched in time to meet the client's deadline of six short weeks.