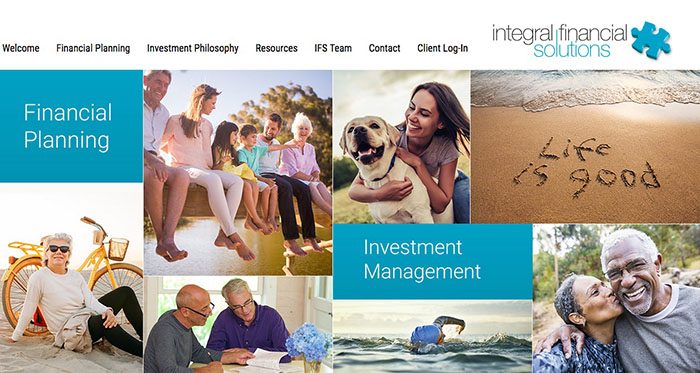 Integral Financial Solutions (IFS) was founded in 2010 out of a desire to create a customer centered financial planning practice. IFS serves individuals, couples and families and is based in San Francisco.
In Spring of 2019, WebSight Design launched a new website for IFS.
Code and design-wise, ifsplanners.com can be considered a fairly straight forward portfolio website — it provides users with information about the firm and investing resources. As with all of WSD's custom build websites, the website is fully mobile responsive and includes a user-friendly content management system.