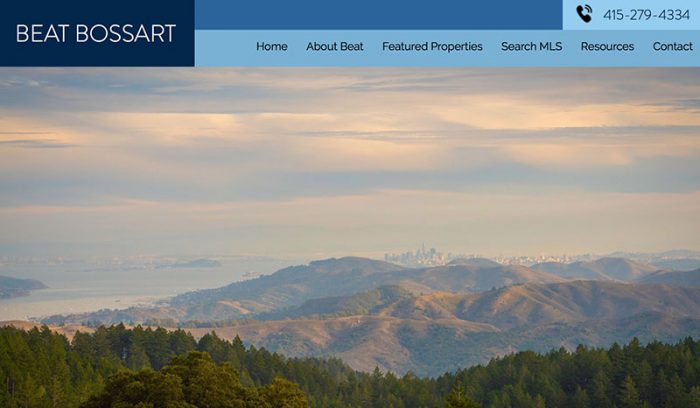 Beat Bossart has been a WebSight Design (WSD) client since 2010. Beat is a licensed real estate agent, broker, Realtor®, and a certified Senior Real Estate Specialist (SRES). He holds a degree in International Business and is fluent in English, German, and French. Beat recently switched brokerages from Madeline Schaider Real Estate to Vanguard Properties.
To accompany the change in brokerages, Beat engaged WSD to redesign his old, dated website that was built in the Zend framework and was not mobile friendly.
In the Spring of 2019, WSD launched a new website for Beat — the new website is mobile friendly, is built on the Yii framework and has WSD's latest content management system.