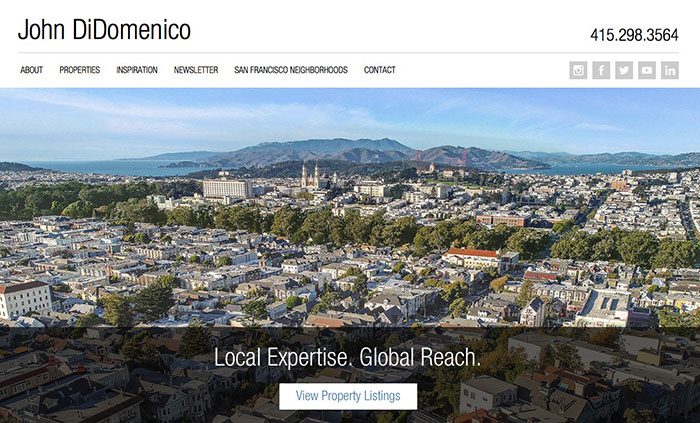 In the Spring of 2019, WebSight Design (WSD) launched a new website for John DiDomenico. John has completed over $500 Million Dollars in transactions, representing over 300 completed deals for both buyers and sellers. He is the Number One volume agent in San Francisco Zip Code 94117, selling over 100 properties there.
John engaged WSD to redesign his Gutensite website after he had partnered with WSD to help with his Digital Marketing strategy and execution.
Websites built on WSD's platform allow for extensive customizations and tagging that benefit organic search.
John's new website is fully mobile responsive, and it features Instagram and Real Scout integrations.