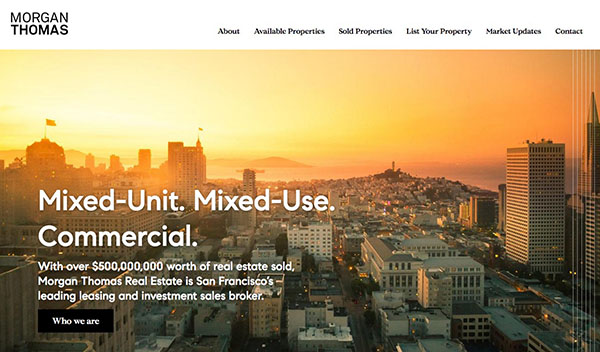 Morgan Thomas began his real estate career in 2001 in San Francisco. He started in office leasing and investment sales. Morgan is a top producer at Compass. He has continued to lead the City of San Francisco in sales of apartment and commercial properties for the last 18 years. Morgan currently averages approximately $50 million in sales volume per year.
In June of 2019, WebSight Design (WSD) launched a new website for Morgan Thomas.
The design of this website was informed by Pacific Union's rebranding to Compass. The programming is straightforward and utilizes WSD's real estate base code and is mobile friendly.