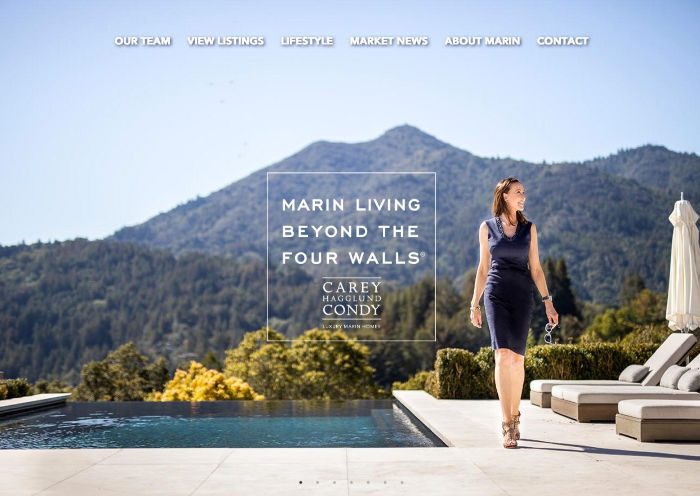 In July 2019, WebSight Design launched a new version of Carey Hagglund Condy's website. Every few years, Carey has turned to WebSight Design to redesign her website. The website was refreshed in 2018 and before that, in 2013.
This year, Carey changed her primary domain name from luxurymarinhomes.com to careyhagglundcondy.com. The redesigned website has a new logo to reflect the domain change and a new team module.
Carey began her real estate career in 2001 and has consistently been ranked among the top agents in Marin County since she joined Pacific Union International (now Compass) in 2010. Carey has sold a half a billion dollars in real estate since 2013. Carey has been the #1 highest grossing agent in Kentfield, CA since 2011.