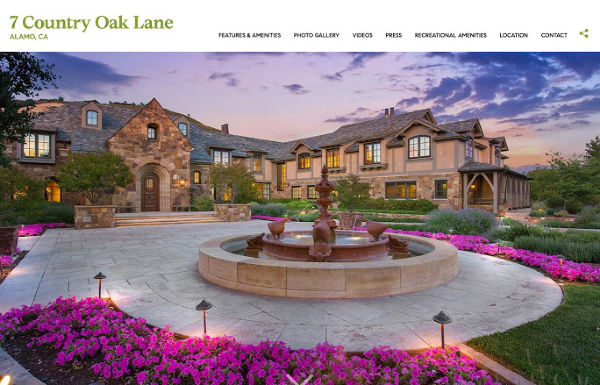 In July 2019, WebSight Design (WSD) launched a new website for 7countryoaklane.com. This is the second website that WSD launched for this property. The launch was part of a larger marketing push and coincided with the property being re-listed. The client wanted to refresh the website and engage interest with a new presentation.
7 Country Oak Lane is the home of billionaire philanthropist and businessman David Duffield. The property was originally listed for $39 million and it is now listed at $28.5 million.
David and his wife Cheryl spent seven years crafting their English manor estate, adding features for their family and their dog. The Duffields, who created the no-kill pet shelter Maddie's Fund in 1994, will donate the proceeds of the home sale to the foundation.
The site highlights stunning photography and has multiple galleries on nearly every page. This website is fully responsive, with large text and big blocks of content that wow the user as they scroll through the various sections.
The site uses the general Compass theme, with Dana Green's signature green color to subtly establish her presence as the listing agent.
Much of the text is hard-coded due to the custom layouts of each page and the short production timeline.