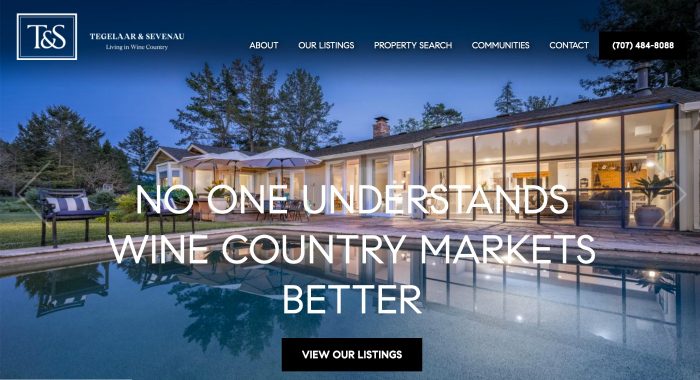 The Living In Wine Country Team (LIWC) is one of Wine Country's most recognized real estate teams, with more than 20 years of combined experience representing buyers and sellers of exceptional properties in both Sonoma and Napa counties. Locally and nationally respected, Maurice Tegelaar and Matt Sevenau are recognized for their integrity as well as their unparalleled market knowledge.
In the summer of 2019, WSD launched a new website for LIWC. The primary objectives of this project were:
To create a compelling implementation of the Compass brand.
Ensure effective mobile versioning.
Implement an easy-to-use Content Management System (CMS).
Preserve the current Search Engine Optimization (SEO).
The new website leverages WSD's basecode modules designed specifically for real estate agents. Users can view active, pending and past property sales. There is also the option to search for a listing. Check out the new website here: https://www.livinginwinecountry.com.