In November 2019, WebSight Design (WSD) launched a custom property website for 95saintthomasway.com — the former residence of actor Robin Williams.
Perched on the San Francisco Bay and set on a double lot with open water views throughout, this single-level, 6 bed / 6.5 bath contemporary Mediterranean home is defined both by peaceful luxury and ease of family living. Luxury property professionals Penny Wright-Mulligan and Haley Wright are representing 95 Saint Thomas Way. WSD is currently building an agent website for Penny and Haley that will launch in January 2020.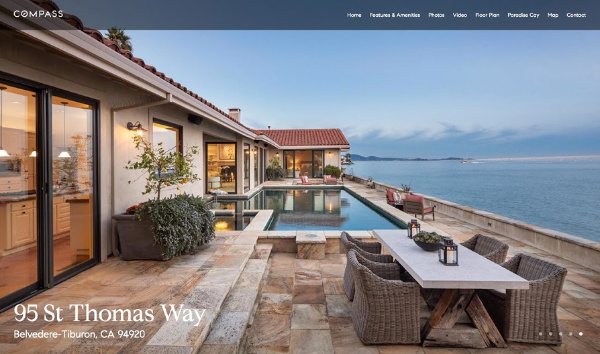 95 Saint Thomas Way has been featured in numerous publications including Dwell and the L.A. Times.