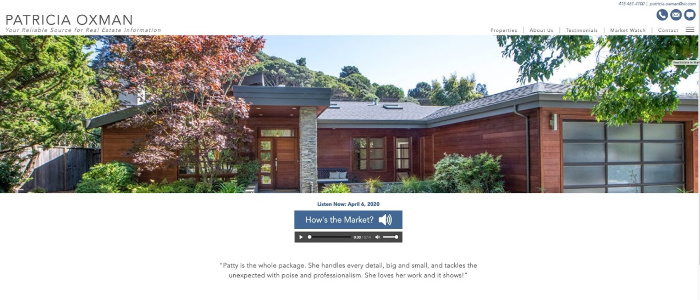 In January 2020, WebSight Design launched a new website for Patricia Oxman.
Patty has over 25 years representing both home sellers and buyers in Marin County, CA. She has extensive knowledge of the marketplace and a strong backing of satisfied clients who have relied on her judgment through a variety of market conditions.
For this website re-design project, Patty was very interested to engage her users. On the Properties page there is a dynamic color change when someone mouses over a listing. On the About Us page there are animated statistics.
Patty's website also includes audio updates with essential facts about today's real estate market.