Dr. Carder Stout is a licensed psychotherapist and author with a private practice in the Brentwood neighborhood of Los Angeles. As a depth psychologist, Dr. Stout focuses on treating clients for anxiety, depression, addiction, and trauma. He strives to help people become more truthful with themselves and their partners.
With a diverse background, Dr. Stout previously worked within the film industry as a casting director and producer – enabling him to understand and help people within the entertainment industry.
With the recent publication of his book Lost in Ghost Town: A Memoir of Addiction, Redemption, and Hope in Unlikely Places, Dr. Stout sought a partnership with WSD for website services. As a result, in February 2020, WSD took over website hosting and management for carderstout.com – providing increased security and robust website services.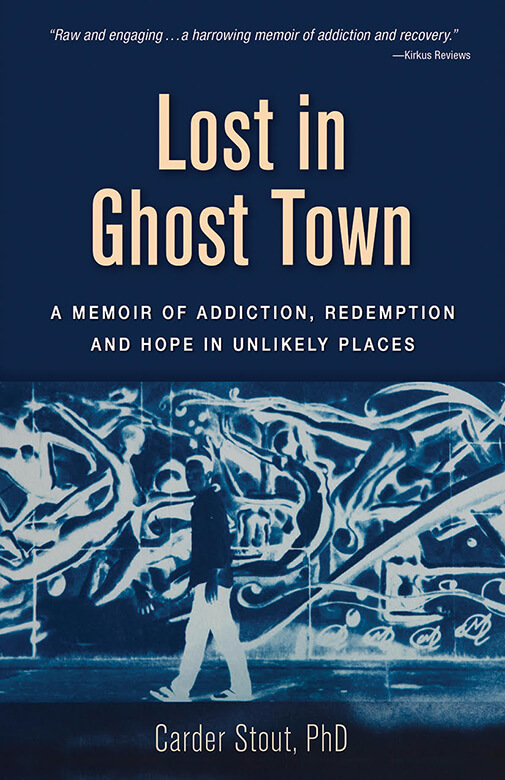 Dr. Stout's book, Lost in Ghost Town: A Memoir of Addiction, Redemption, and Hope in Unlikely Places, details his experience as an addict.
The book has received rave reviews from many celebrity producers, actresses, actors, screenwriters, and playwrights, including Gwyneth Paltrow, Will Arnett, Billy Crudup, Thomas Lennon, Jason Blum, Sam Trammel, Craig Borten, Jeffrey Clifford, Jessica Queller, Jonathan Marc Sherman, and Alessandro Nivola.
Learn more about Dr. Stout's private practice and Lost in Ghost Town by visiting carderstout.com.
From real estate companies to recording artists, casinos, and lumber companies – WSD serves a variety of clients across the United States. We are always excited to be a part of the journey and help our clients stay connected with the people they serve.