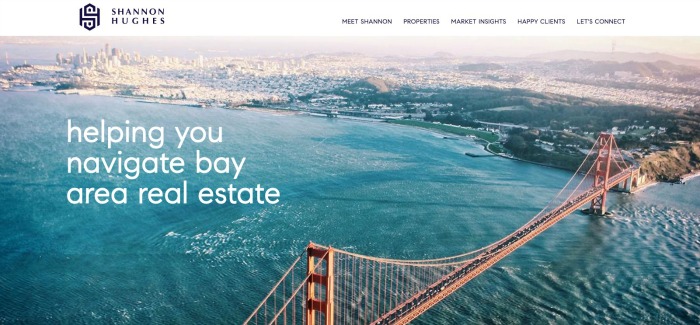 In June 2020, WebSight Design (WSD) launched a website for Shannon Hughes.
Shannon is dedicated to home buyers, sellers and investors of real estate all over San Francisco and Marin. She offers a thorough knowledge of local conditions, fine attention to detail, and a total commitment to integrity. Shannon thrives on helping her clients navigate the unique Bay Area.
The website utilizes WSD's Real Estate Base Code. The website includes: Properties, News and Testimonials Modules all of which can be edited via Shannon and her team in the content management system. The website also has an Instagram integration that pulls in Shannon's Instagram feed.