Medical practitioners have been visually capturing and documenting patients' progress since the early ages of photography. Whether for research and discovery or monitoring treatment progression, clinical photography has long played a vital role within the medical field.
When Freddy Jones, CEO of Epitomyze Inc, entered the clinical photography field in 2005, there were few affordable solutions on the market. Through his extensive work within the dental field, taking countless before and after photos, he understood the challenges many healthcare providers faced.
"Clinical photography is a highly technical field," said Jones. "It's not the 'point and shoot' type of photography that we see in everyday life. From the lighting to patient positioning and data security – I saw that quality clinical photography was often cost-prohibitive. And it was a problem I wanted to solve."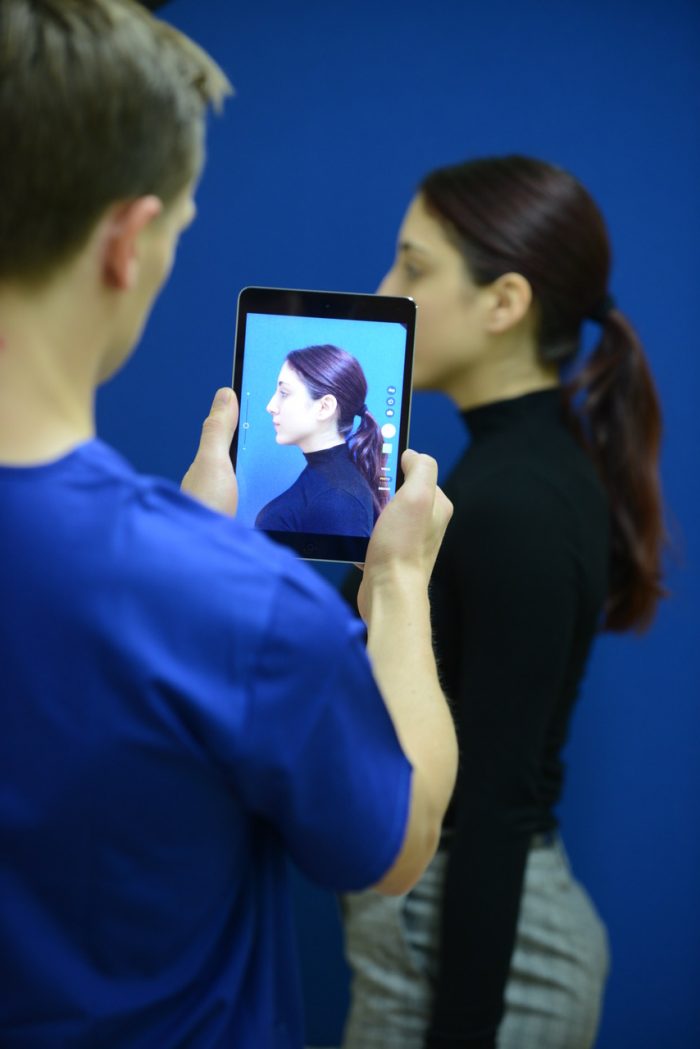 Advancements in Clinical Photography
From hand-drawn illustrations and early film cameras to digital SLRs and the rise of smartphone cameras, technological innovations have led to significant advancements in clinical photography.
As an industry leader, Epitomyze owns and operates one of the first cloud-based applications in the field, integrating with athenahealth, Allscripts, and other external systems. The company serves prestigious providers such as Massachusetts General Hospital, Washington University in St. Louis, University of Utah Healthcare, and UC San Diego, among others.
Freddy Jones, CEO of Epitomyze, shares how he has seen clinical photography evolve.
How has the 'mobile era' impacted the industry?
When I first encountered clinical photography over twenty years ago, some people were still using slides. Over the years, as camera technology advanced, digital SLRs began to give way to more sophisticated "prosumer" cameras, and then compact point and shoot cameras. While not ideal for all clinical photography applications, the cameras found on mobile devices provide a viable alternative for many clinical photography needs. As technology has evolved, so have we. Today we offer a mobile application that functions as an EHR integrated platform for the secure, HIPAA compliant capture, management, and sharing of clinical images and associated metadata.
Clinical photography is similar to other technology verticals in that customers demand ease of use and want to leverage their phones to complete almost any task. However, we are vastly different from consumer-facing platforms in that we are dealing with sensitive patient information that needs to be protected.
We live in a world where people are comfortable with putting photos of their lives out there. So now, more than ever, it is vital that we provide a mechanism and means for images to be secure and remain within your control.
COVID-19 spurs a growing need for telehealth
According to the U.S. Health and Human Services press release published on July 28, 2020, Medicare beneficiaries saw a dramatic increase in telehealth utilization due to COVID-19. With early reports indicating an adoption increase of nearly 50 percent, many providers and patients found themselves with expanded access to virtual care.
When I asked his thoughts on the impact of COVID, Jones said, "The pandemic brought on this rapid demand and necessity for telehealth. I don't see that going away anytime soon. However, what you may see happen is a re-focusing on HIPAA regulations, compliance, and data security as telehealth flexibilities begin to harden. The best thing providers can do right now is to ensure they have the correct processes and technologies in place to protect patient information."
What trends do you see within the industry?
With the increased quality of hardware, especially in the mobile space, many medical and business professionals are moving away from handheld cameras for documentation purposes.
Lighting is also an issue with clinical photography, just as it is with portrait photography. You now see many new LED devices that provide the ability to adjust the color temperature and self-flash. Mobile friendly peripherals like LED ring lights with clip-on options offer some exciting alternatives for at-home use. The new hardware solutions are also easy to use, enabling patients or people without advanced skills to do photography from home. As a result, we see increased interest from clinical research and telehealth entities.
When you combine ease of use with a secure, integrated solution like Epitomyze, it opens the door for clinical research and telehealth efforts. As an example, let's say a clinical study is monitoring 100 subjects across the country. These 100 people need to visit ten different sites, research labs, and doctor's offices to participate. Due to COVID or even the logistics or mobility of participants, researchers can now conduct a study virtually by providing low-cost mobile peripherals to the participants, enabling them to securely document and communicate from home.
A look beyond clinical photography
When asked about the utilization of secure content management outside of the healthcare industry, Jones said, "We built our platform from the ground up— intentionally designing it for the acquisition and management of sensitive information. The platform would work well for anyone who has a vested interest in keeping content they are collecting out of others' hands – law enforcement, military, and scientific researchers could benefit from the solutions we provide.
About WebSight Design and Epitomyze
WebSight Design (WSD) partners with Epitomyze for website services, including WordPress rescue and site transition, Managed Virtual Private Server (VPS) Hosting, Maintenance, Development, Marketing, Social Media, and Search Engine Optimization (SEO).