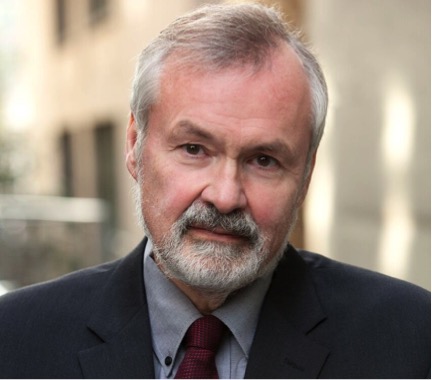 As the chair and CEO of the Institute for InterGroup Understanding, George Halvorson is a passionate author and peace-seeking philanthropist with over 30 years of experience with healthcare and financing organizations.
Inspiring Peace
George Halvorson founded the Institute for InterGroup Understanding to help create peace by reducing intergroup-related issues and offering advice for people who face conflict and stress. The non-profit organization focuses on early childhood development issues and works on racism, prejudice, and discrimination.
Halvorson is the author of four books on intergroup understanding — one on early brain development in children and seven on health care quality improvement and reform. Learn more about his books via intergroupinstitute.org.
In a recent interview with Kat Jercich, Senior Editor of Healthcare IT News, George Halvorson talks about the mission and vision of the Institute for InterGroup Understanding and shares his thoughts on digital innovators' need to collect and share data to address inequities in care.
Three Key Years
As a book, interactive website, and awareness campaign, Three Key Years was created by Halvorson as a way to provide education towards the developmental importance of the first three years of life.
The book and parent toolkit found on threekeyyears.org explains what parents, family, communities, and daycare settings can do to strengthen each child's brain in early life to help them succeed throughout adolescence and adulthood. Through scientific research, Halvorson articulates the critical nature of brain development and the billions of neuron connections being made every day from the moment a child is born. Learn more via threekeyyears.org.
PeaceCon 2020
With national and global violence on the rise, the need to understand how to build and foster peace is increasingly essential. In collaboration with InterGroup, Halvorson is sponsoring PeaceCon 2020 to help bring together experts and practitioners to consider peacebuilding strategies for a more peaceful future. Learn more about the December 7th event via allianceforpeacebuilding.org.
A Career Designing Health Plans
During more than three decades as a health care CEO, Halvorson has served on more than three-dozen boards, task forces, and coalitions and has chaired a number of those efforts. Halvorson was Chair of the Health Governors at the World Economic Forum in Davos, Switzerland, and he either chaired or co-chaired several of their committees and task forces. He advised the European Union as well as several countries throughout Europe on health care issues. Halvorson served as Chair of The International Federation of Health Plans for nearly a decade. He also chaired The Partners for Quality Care national labor-management coalition — twice — and was three-time Chair for The American Association of Health Plans.

Halvorson helped start and design health plans and care systems in half a dozen countries. He spent time in Uganda and Jamaica — starting health plans and guiding them to operational status. Findings from those settings and additional resources are available via intergroupinstitute.org.

An excerpt from www.intergroupinstitute.org
A Long-Standing Partnership
In 2015 WebSight Design (WSD) began working with George Halvorson to develop the website and marketing strategy for the InterGroup Institute. Since that time, WSD has built three website solutions for Halvorson and provides ongoing marketing services – including his upcoming annual appearance at PeaceCon 2020.