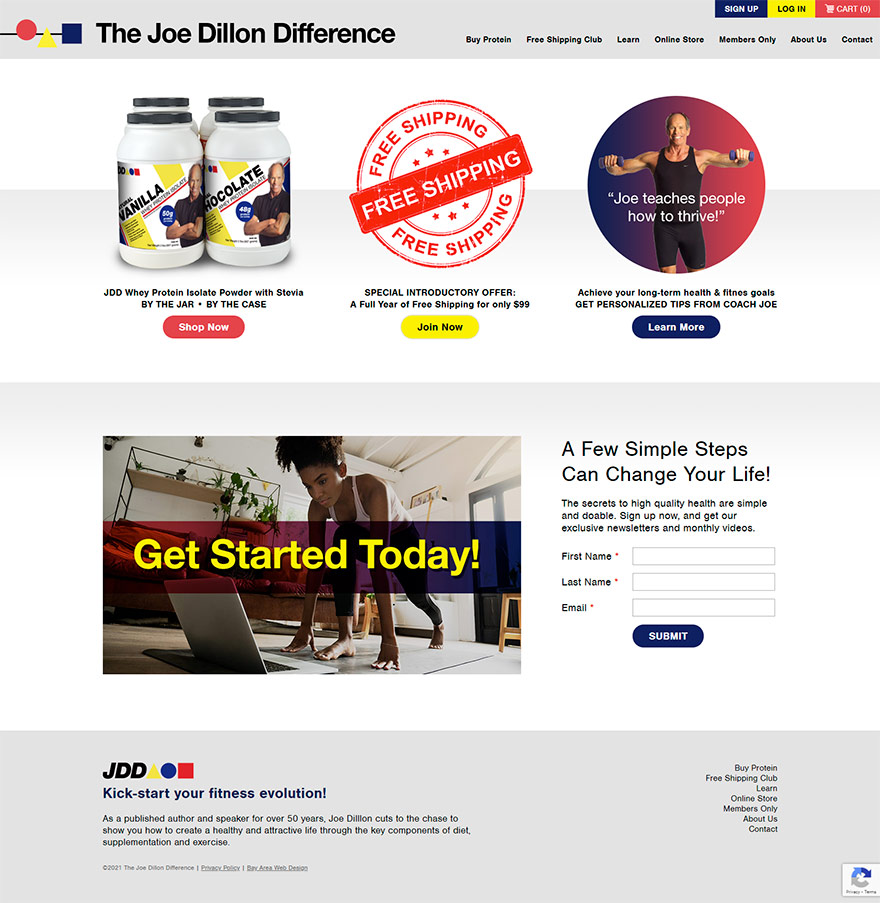 Consistency over time is an integral foundational component for sustained success. Yet, the ever-changing fitness industry is littered with fad diets, flash-in-the-pan exercises, and dangerous "miracle" pills. To be sure, with a myriad of options on the market, how do you know where to turn? Enter Joe Dillon. If you're looking to start your fitness journey, or if you've been traveling down the path for years, Joe has you covered. Throughout his career, Joe has served as an elite swim instructor (he himself was an All-American swimmer) USMC fitness instructor, and Olympic coach to over 20 medalists. Constancy and growth---no tricks, no gimmicks... that's the Joe Dillon Difference.
In an evolving marketplace, there is a perpetual need to adapt to the online audience. Joe acknowledged the ever-changing landscape of digital media and the importance of expanding his membership and enhancing the experience for his existing clientele. Primarily, he set out to create a more intuitive and engaging online experience. Moreover, by expanding and improving his video library, Joe can help his members get started toward a better tomorrow, today.
About The Project
Working closely with Joe Dillon, the team at WSD spent time learning about his business goals, brand objectives, and the website functionality needed to serve his growing membership.
Design
After learning of Joe's admiration for the Bauhaus design style, our team created a logo based on traditional Bauhaus geometric shapes. The bold primary colors were carried throughout the site as both visual interest and a queue to designate the different sections of the site. The bold simplicity also makes the site easy to read and navigate, on any platform, and creates a clear conversion path for the user. Joe was thrilled with the new look and feel. WebSight Design carried the aesthetic across his brand cohesively by creating branded cover images for his extensive video library, and revamping his signature protein powder labels. The result is a cohesively fresh and streamlined look from site to product.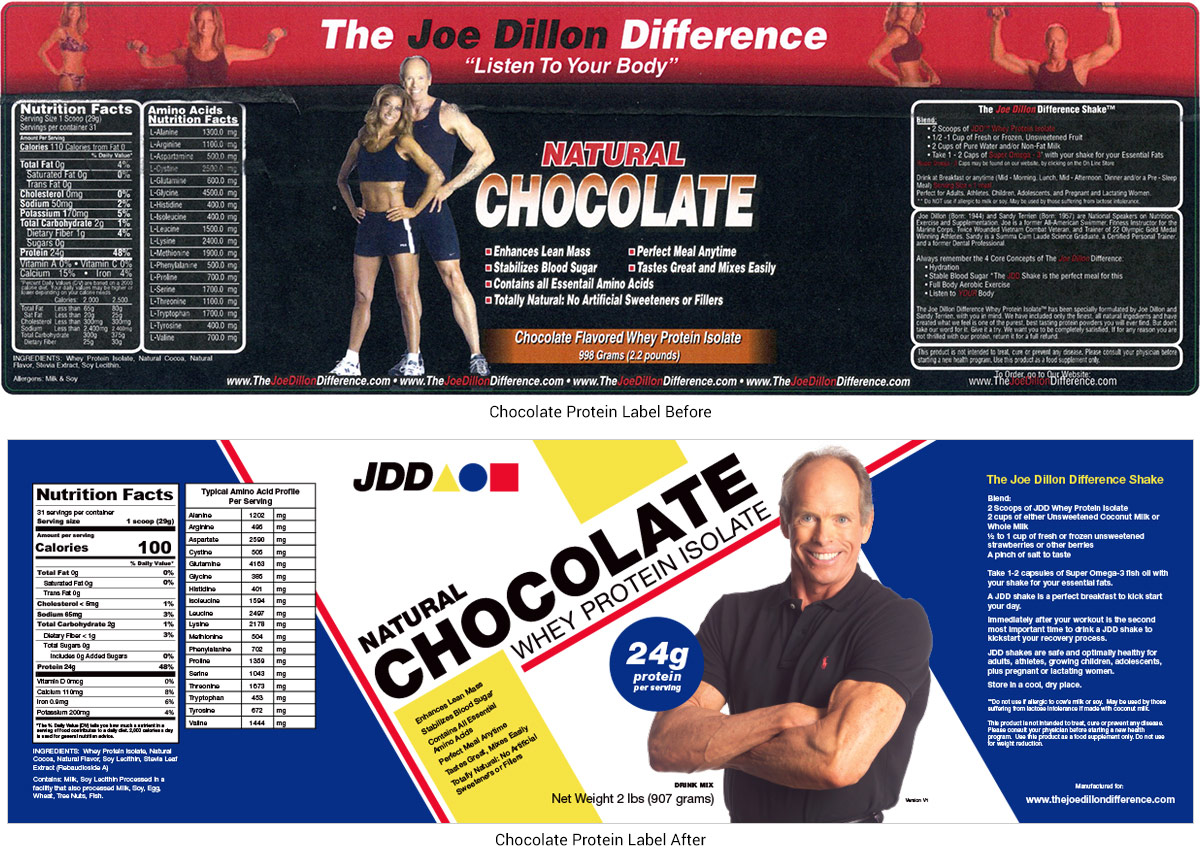 Bauhaus—literally translated to "construction house"—originated as a German school of the arts in the early 20th century. Founded by Walter Gropius, the school eventually morphed into its own modern art movement characterized by its unique approach to architecture and design. Today, Bauhaus is renowned for both its unique aesthetic that inventively combines the fine arts with arts and crafts as well as its enduring influence on modern and contemporary art.
Built to Serve
Understanding Joe's passion for coaching and the need to increase his client engagement, our development team went to work building an infrastructure that would make it easy for him to run his business online effectively. We created a custom Content Management System (CMS) allowing Joe to manage content on both the public and member-exclusive side of his website. A robust video library was constructed to aid his client's digital coaching experience.
We modernized his site by establishing management systems and technical integrations to help automate and enable his business workflow. An e-commerce store, complete with supplier integrations and third-party integrations, ensures Joe can easily manage his members, subscription levels and track product orders.
---
From understanding a wide range of artistic design styles to creating product labels and providing technical advice, WSD delivers what our clients need to thrive online. To check out our latest website design, admire the Bauhaus design influences or learn more about the Joe Dillon Difference, we encourage you to visit www.thejoedillondifference.com
WSD Services
API DevelopmentContent Management SystemE-Commerce DevelopmentHostingLead GenerationProject ManagementWebsite DesignWebsite DevelopmentWebsite Maintenance