Visiting The Bay Area Team's new website is nothing short of a visual delight. Expertly designed to weave brand strategy with modern marketing trends, the site leverages subtle animations to create an interactive experience while drawing attention to the vast benefits of working with a top-notch real estate team.
On the homepage, a compelling video takes you on a digital journey – floating above the turquoise waters of the San Francisco Bay, around the Golden Gate Bridge, over a luxurious country estate, and into a grand, white kitchen where agents Jim Walberg, Ann Marie Nugent, and Karlyn Hunt thoughtfully analyze blueprints.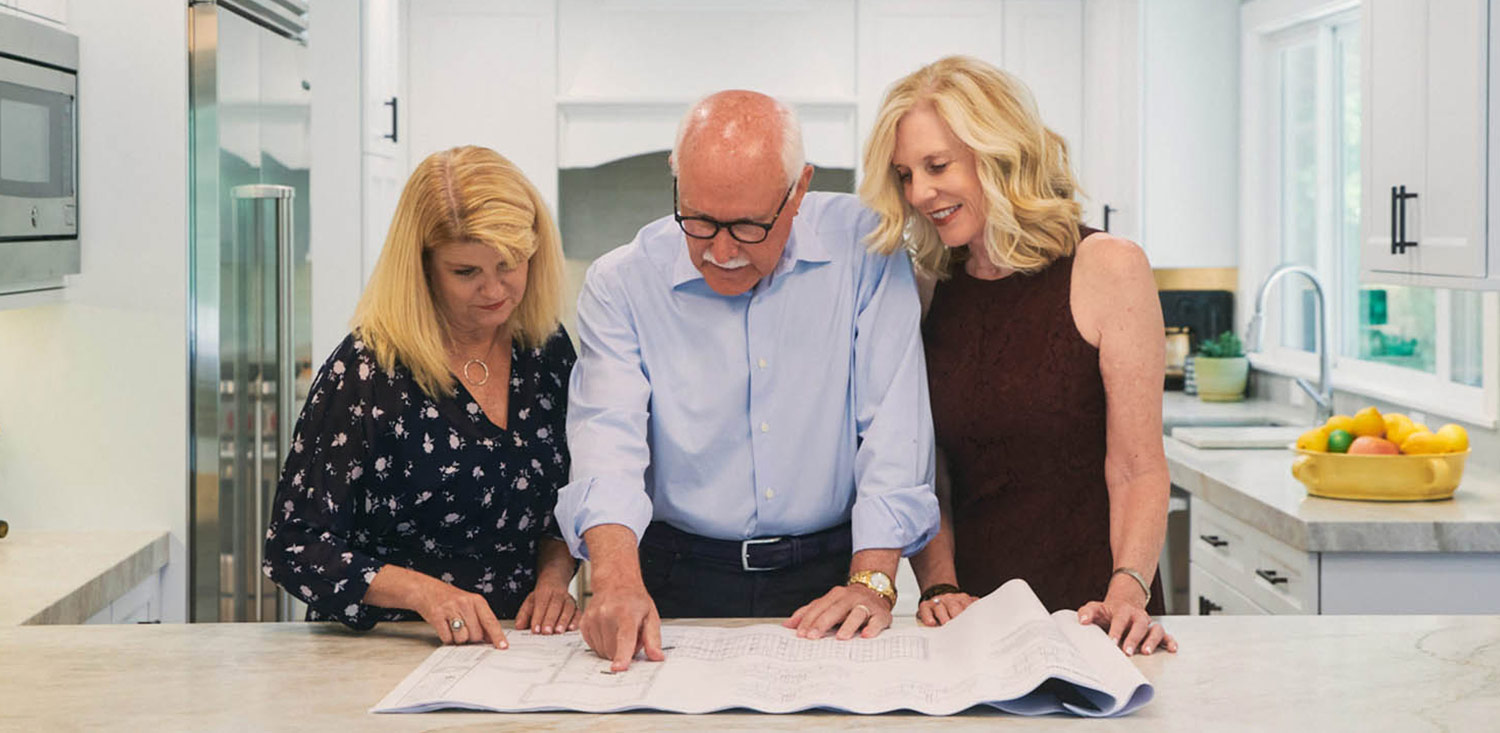 As WSD clients since 2013, this is the third web redesign we have had the pleasure of doing with The Bay Area Team. First, working with the original owners, Jim and Ann Marie, it was exciting to partner with newer team members, such as Julia Stark, on the latest redesign.
With a global client list that includes everyone from corporate executives, professional athletes, and real estate developers to the next-door neighbor, The Bay Area Team wanted to display and filter listings by property type, status, and location. Understanding that Jim specializes in luxury sales and is the go-to expert on equestrian and country properties, it was also essential to draw attention to his niche expertise. As a result, our team developed a cohesive menu, sort feature, and a global luxury property search.
Working closely with The Bay Area Team, we carefully designed and developed the "Meet The Team" and "Work With Us" pages to highlight two essential business components. For the team page, we built a crisp, simplistic landing page and related bio pages to showcase the unique expertise of each individual. The "Work With Us" page acts as a virtual portfolio of services for both buyers and sellers.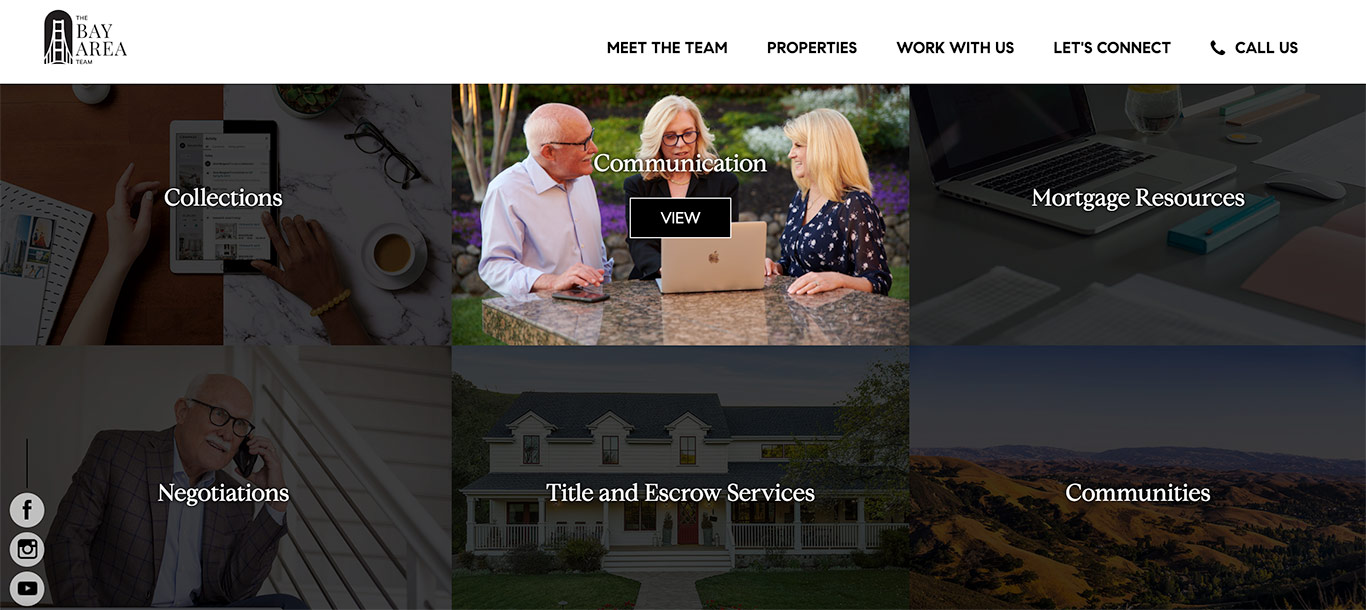 Giving Back
As a cancer thriver, Jim Walberg is dedicated to helping fund the research needed to find cures by participating in Cycle for Survival, an indoor cycling team created to raise funds critical for rare cancer research.
The compassionate realtor group also contributes to Turn Table, a charity that provides housing and development to youth impacted by juvenile justice, sexual exploitation, and homelessness. And Loaves and Fishes of Contra Costa, a cause that is focused on providing community-based food programs and partner services to cover basic needs.
To learn more about The Bay Area Team's charitable contributions or to check out one of our latest website designs, visit www.thebayareateam.com.
WSD Services
Content Management SystemHostingSEOProject ManagementWebsite DesignWebsite Development