As we approach the fall selling season, many agents shift their sights back to business development after a busy summer in a tight market. With online consumerism at an all-time high, today's real estate agents must constantly maintain and evolve their online presence. To help you plan for the future, here are some top real estate web trends you may want to keep in mind.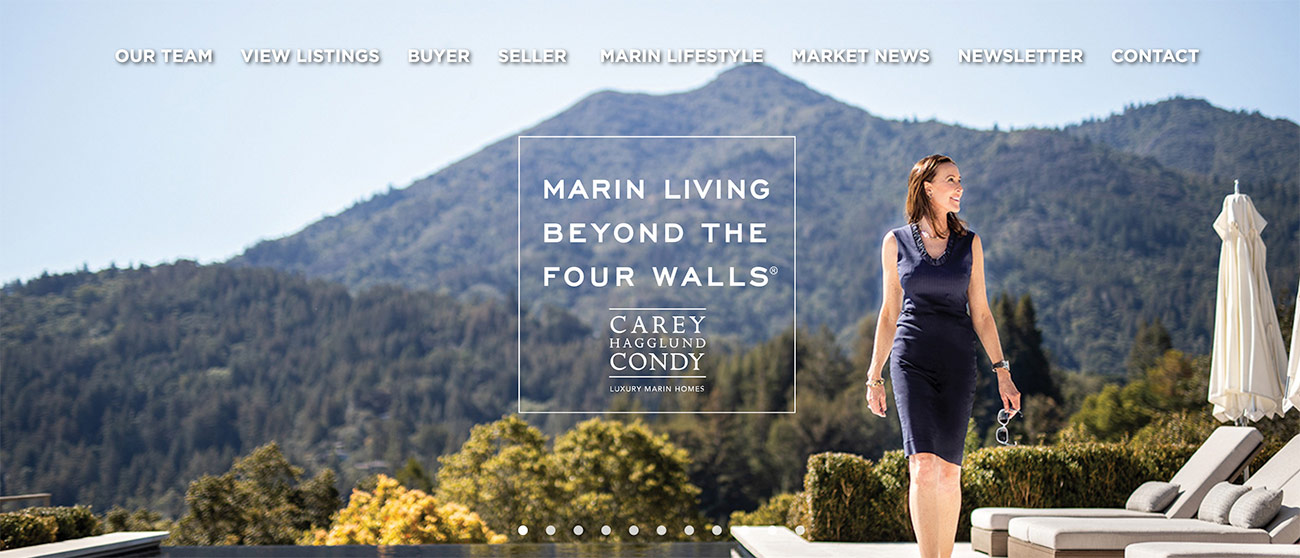 Full-screen images and videos
Get more bang for your buck on those real estate photos by choosing an edge-to-edge website design.
Whether consumers are in the market for a new home or not, they are captivated by real estate photography. A recent skit on Saturday Night Live joked about consumers' tendency to scroll through Zillow endlessly. While it was a satirical act, as House Beautiful points out in their blog on the topic, there is research to support this phenomenon.
55% of respondents admit to spending between one to four hours a day on the site.
Agents are capitalizing on consumers' obsession with real estate images by re-vamping their sites to be more photo-forward. Full-screen image and video layouts are a wise move as many agents are already investing in high-end photography, videography, and staging to promote home sales. By using the entire screen to display those perfectly photographed angles of enviable furnishings, tranquil living spaces, and breathtaking views, agents are more likely to hold a buyer's attention and leave a positive brand impression.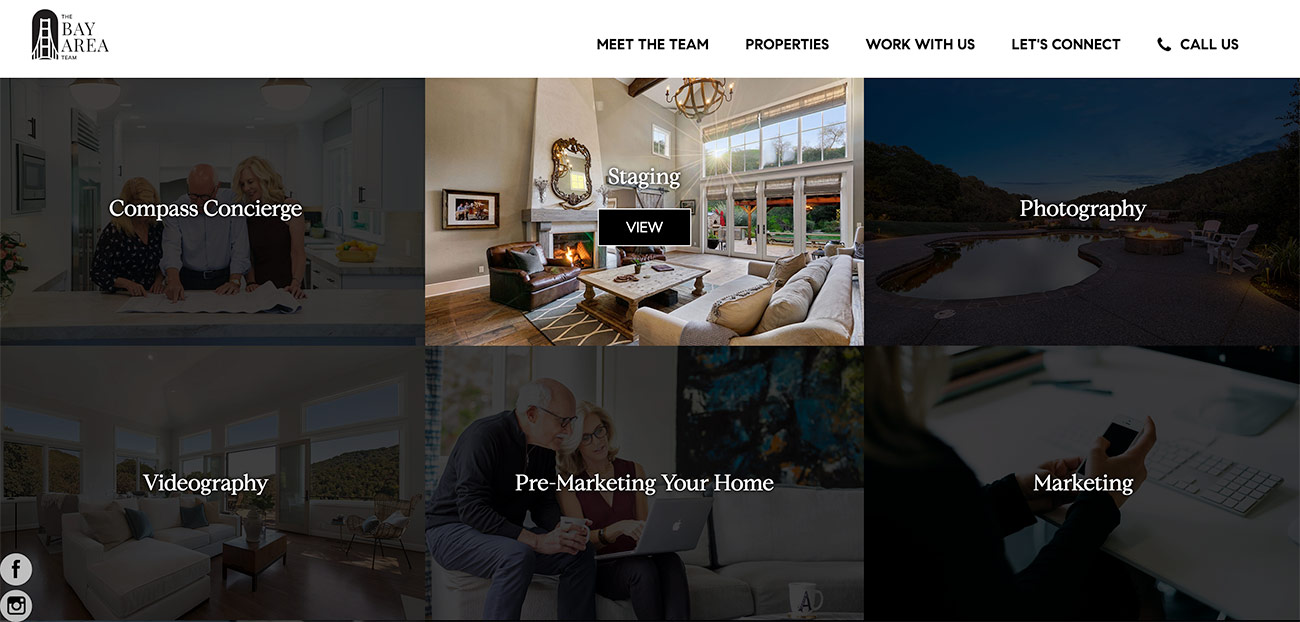 Carefully curated content
Whatever your niche, brand story, or pitch, take the time to invest in your website content – ensuring it's polished, authentic, and relatable.
According to a 2020 statistical article from NAR, there are an estimated 3 million active real estate licensees in the United States. With the number of agents out there, many seek to differentiate themselves. One of the best ways to stand out from the crowd is to carefully curate content that exudes your brand and articulates your unique value.
Dedicated service pages, portfolio collections, and community sections highlight an agent's skill and niche expertise. About sections are also an excellent opportunity to connect with potential clients through relevant lifestyle photos and storytelling.
Many agents are coming back to blogs because they work to boost SEO, act as a historical knowledgebase for communications, and provide social media-ready content that routes customers back to the website.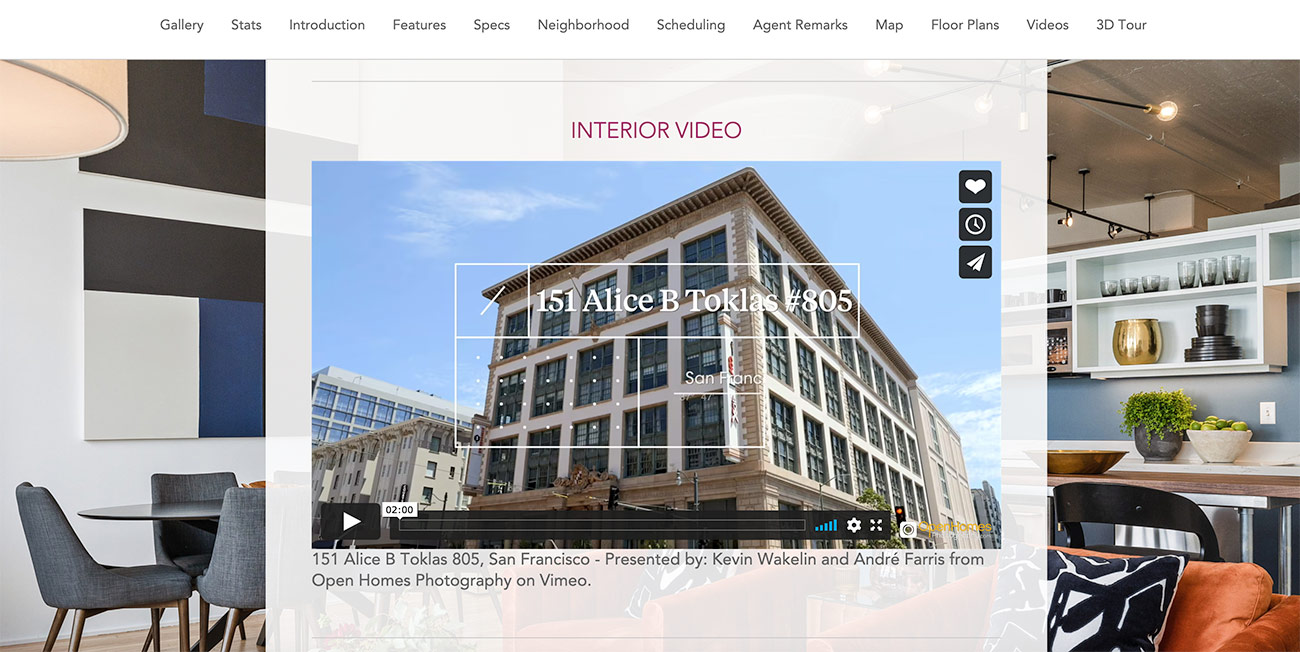 Microsite capabilities for property marketing
Keep the impressions you paid for – invest in a website designed to support your marketing needs.
Many large photography companies offer agents stand-alone microsites that make it easy to market a listing. These sites are highly visual and often come with a vanity URL for the address, like 123mainstreet.com. The short URL works wonderfully across various marketing platforms, and the hands-off one-stop-shop for photos and property sites make it easy for the agent.
However, many agents have learned that they are losing a staggering amount of web traffic by using these one-off microsites to promote listing sales. As a result, more and more agents are moving towards custom-designed property pages that essentially replace the need for stand-alone microsites. Many companies like WSD will gladly purchase vanity URLs and point them to a property page – at a fraction of the cost.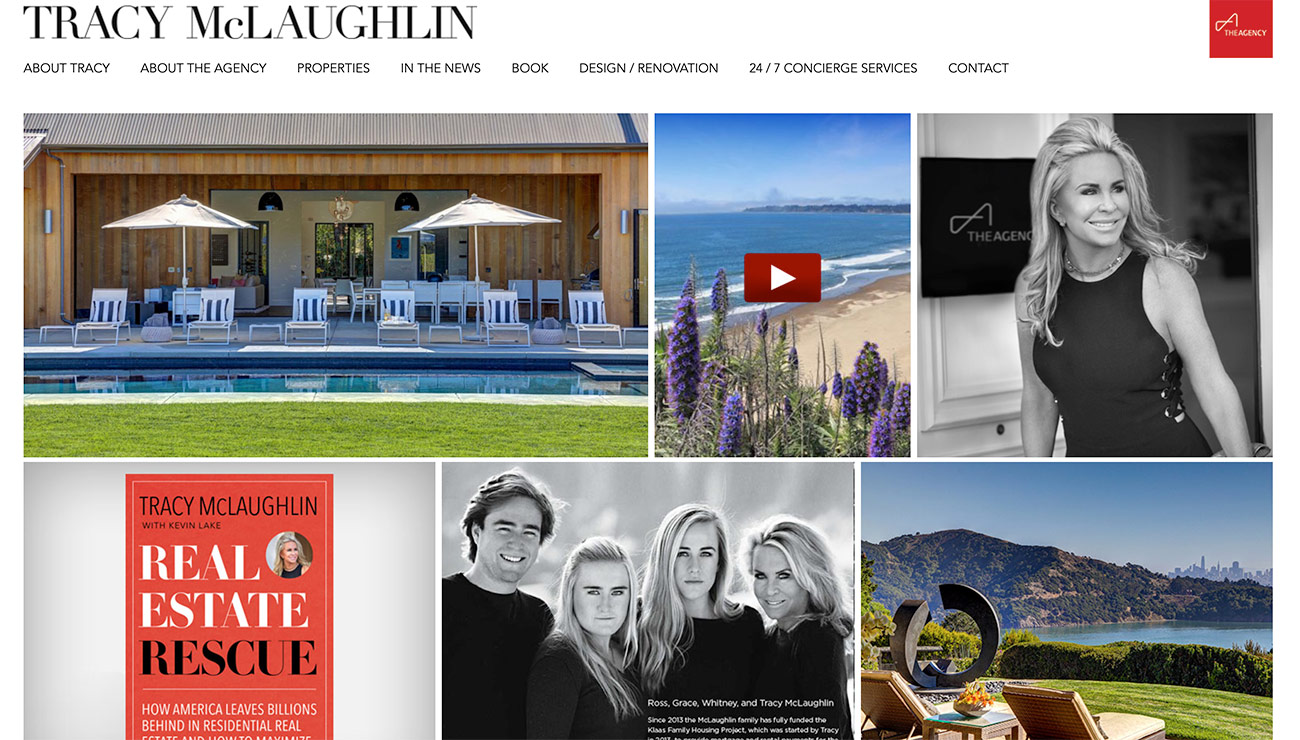 Individualistic design
Resist the urge to follow the pack and design a site that is unlike any other and stands out from the competition. If your personality, services, ideas, and approach to real estate are different from your peers, then don't imitate them; let them imitate you.
"Imitation is the sincerest form of flattery that mediocrity can pay to greatness."

- Oscar Wilde
Many agents invest in their online presence by working closely with PR and design firms to create a unique look and feel that exudes their personality and key differentiators while appealing to their clientele and supporting their business goals.
It's wise to keep an eye on your competition, but replicating designs won't help you establish a brand and stand out. Provide your clients with a unique online experience by creating a site that is imitation-worthy. It worked for our client Tracy McLaughlin, whose site was ranked in Real Trends top 25 agent websites.
Want to learn more about real estate website trends? Contact us.
WSD Services
API Development Content CreationContent Management SystemDigital MarketingE-Commerce DevelopmentE-mail MarketingHostingIT ConsultingLead GenerationProject ManagementStrategic AdvisoryWebsite DesignWebsite DevelopmentWebsite Maintenance WordPress Management