The old adage holds true; dogs really are our best friends. In fact, 70% of people say their pup is their best bud. An overwhelming majority also say they will do anything to pamper their pets.
Sustainably Harvested Pet Treats
What if there were a way for you to nourish and love your pets, improve and protect the environment, and conserve natural resources, all in one simple package, backed by science and research?
Visionary pet treat producer Will Maeck has brought to market a product that does exactly all that. Maeck.us produces "Sustainably Harvested Grub Protein" dog training treats. The treats are based on protein harvested from Black Soldier Fly (BSF) grubs.
Will Maeck, founder of Maeck.us, is a high school buddy of WebSight Design's (WSD) CEO Alex Paine. Will started down the "DIY" path and soon realized he needed his website handled by experienced professionals who could present his product in the most precise and impactful way.
Will reached out to WSD to build his site on the recommendation of Lent Howard, another friend of the WSD family.
Project Objectives
The site's primary objectives were to deliver an e-commerce platform and to provide research-based information about the dog treats. It was paramount to inform consumers about the safety and benefits of BSF grubs, a growing source of consumer protein.
The research is presented in a systematic, easy-to-understand format, allowing future and existing customers to understand the history, science, and advantages of Maeck.us products.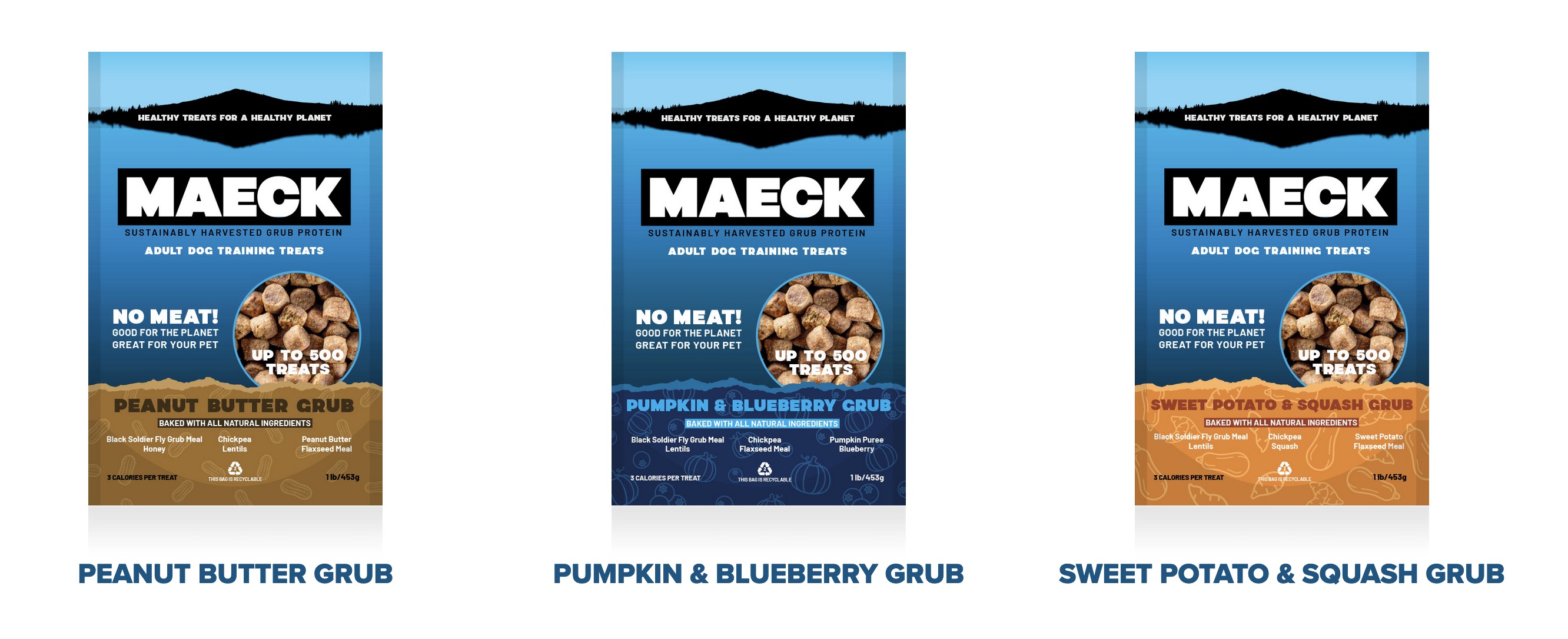 With packaging already in-hand, the website looked to mirror the existing branding and provide a space for the client to add additional product information.
The website also includes a newsletter sign up, social media links, contact information, reviews, etc., all in a user-friendly package.