Semiconductors are used in the fabrication of electronics and therefore essential to our everyday lives. Semiconductor Solution (SCS) is a microsite specifically intended to appeal to an engineer who needs to sell semiconductor equipment. SCS has a parent site, Bridgetronic.com which focuses both on buying and selling semiconductor equipment. Semiconductorsolution.com launched in February 2023.
Coordinating the Branding
As SCS is a subdivision of Bridgetronic, it was essential that the WSD design team create a website that aligned with Bridgetronic.com, the parent company brand.
To coordinate with Bridgetronic.com, WSD created a logo that utilizes the same typeface, colors, and layout treatment, but with its own logo. Both domains use a silicon wafer macro photo as a background element and highlight the same color orange.
Design Elements
The SemiconductorSolution site is bright and punchy, quick to the point with minimal text. The site is easy to navigate and has direct messaging.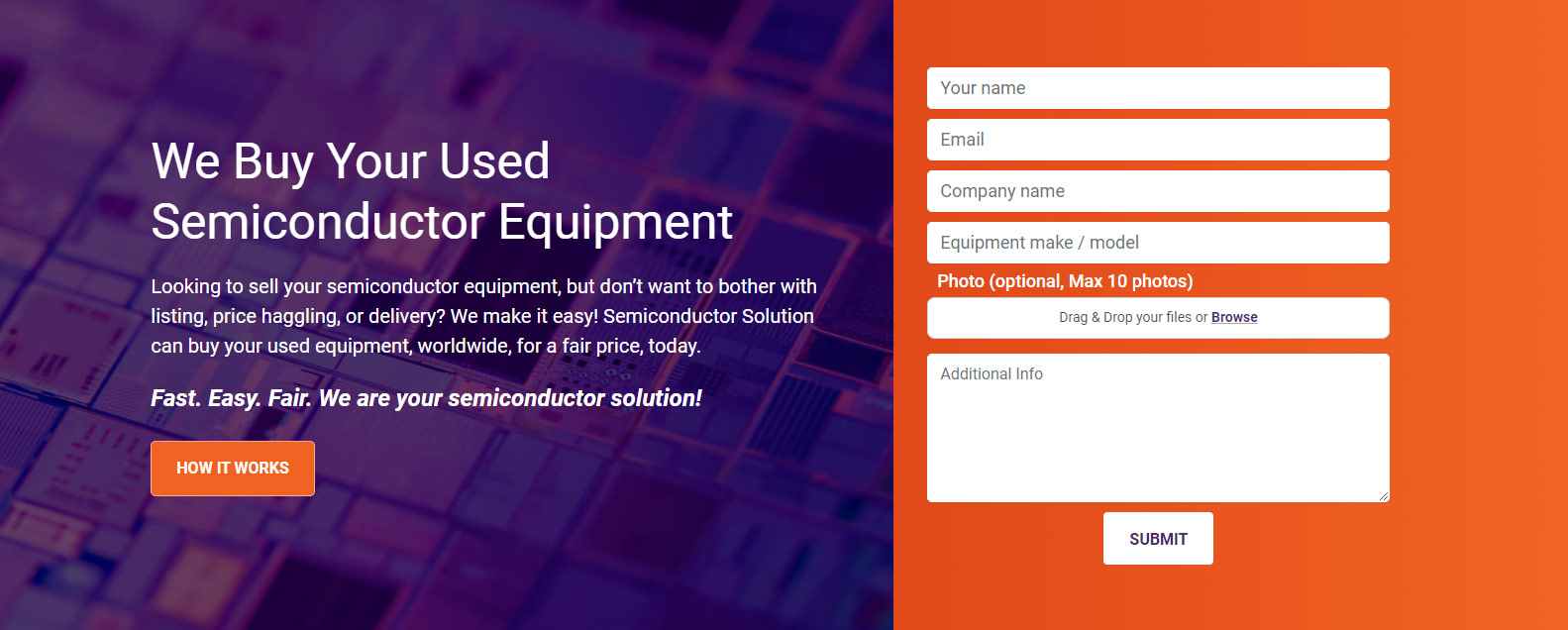 On desktop, the submit form is visible above the scroll cut, side-by-side with the introduction that provides a value statement. The site also includes an FAQ page, testimonials, and About Us if prospective customers would like to learn more.
On Time Delivery and Full Service
Design, production and development turnaround times were a priority for the client and the SCS team was pleased that the site went from concept to live in less than two months. Now that Semiconductorsolution.com is live, the client is moving forward with Phase Two: an SEM campaign strategized and led by WSD.
"We couldn't be more thrilled with the exceptional work delivered by Websight Design on the launch of our microsite, Semiconductorsolution.com. The team demonstrated an outstanding ability to coordinate branding and design elements that aligned seamlessly with our parent company, Bridgetronic.com. Their expertise and commitment to meeting tight timelines resulted in a visually stunning and easy-to-navigate website that has already started generating leads for our business. We are excited to partner with Websight Design for our next phase, an SEM campaign, and look forward to continued success together."

— Semiconductor Solution team