Case Studies
Our Clients
Our clients range from artists and craftspeople, to entertainment companies, to small businesses, and everything in between. Click the images to view the clients' sites, or check out our full client list.
Colorado Belle
coloradobelle.com
In October 2019, WebSight Design (WSD) launched a new website for the Colorado Belle Hotel, Casino & Resort located in Laughlin, NV. For this project, WSD complied with Colorado Belle's branding guidelines, which dictated the fonts and colors to be used. Earlier this year WSD launched another Golden Entertainment site, True Rewards.
Mobility Matters
mobilitymatters.fit
Founder Chris Thompson developed a workout program to help elderly people with balance and mobility. WSD converted Mobility Matters assessment test into a web-based application. Now, trainers can assign videos and email their clients directly. The website was designed with its user, trainers and seniors, in mind.
IPEG.NET
ipeg.net
Based outside of Pittsburgh, IPEG is an industrial conglomerate serving the global plastics, recycling and industrial heat transfer markets. Our work has included two top-to-bottom redesigns beginning in 2013 with our latest launched in September 2019. The site is a good example of WSD's creative implementation skills.
Adobe Lumber
adobelumber.com
In the summer of 2019, WebSight Design (WSD) launched a new website for Adobe Lumber, a premier Northern California decking resource located in American Canyon, CA. Adobe Lumber was referred to WSD by its sister company, Channel Lumber. WSD built the company's website and has managed their digital marketing for years.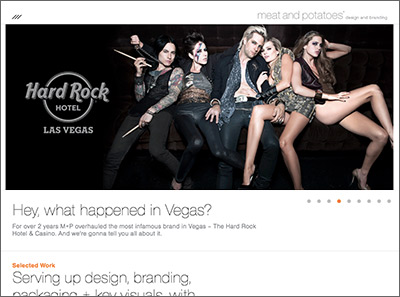 Meatoes
meatoes.com
Meat and Potatoes is an award-winning studio in the Los Angeles Market. In February 2018, WebSight Design launched a newly designed website for Meatoes. WebSight Design and Meatoes have collaborated on websites for multiple projects including Sammy Hagar and the Hard Rock Hotel and Casino.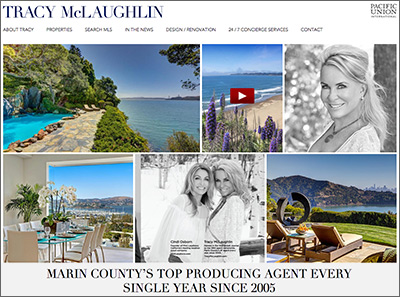 Tracey McLaughlin
tracymclaughlin.com
Tracy has been Marin County's top producer every year since 2005. That is 13 years of leading the pack in one of the country's most expensive counties. WebSight Design has enjoyed the privilege of working with Tracy since the 1990's. Since then, we have provided design, marketing, technical support and hosting services.
Tres Agaves Tequila
tresagaves.com
The makers of premium tequila and margarita mix wanted a website that was as rich and immersive as their products. This website leverages a beautiful design, cutting edge front end development techniques, and a robust administrator. We also provide hosting.
Clapper, Patti, Schweizer & Mason
mesothelioma-attorney.com
CPSM has been a client for many years. Our work includes web site development, search engine optimization, web site/email hosting, and network consulting.
Carey Hagglund Condy
careyhagglundcondy.com
CareyHagglundCondy.com is a website owned by top producing Pacific Union International realtor Carey Hagglund Condy. Carey has sold more than a quarter billion dollars in real estate since 2012 and has been the #1 highest grossing agent in Kentfield since 2011. WebSight Design has been fortunate to fully re-design her site every few years.