Case Studies
Our Clients
Our clients range from artists and craftspeople, to entertainment companies, to small businesses, and everything in between. Click the images to view the clients' sites, or check out our full client list.
Fremont Group
fremontgroup.com
Fremont Group is the San Francisco-based private investment office for the Bechtel family. WSD designed and built the web site. Our work also included SEO, a Content Management System, and mobile versioning. The site also features Bechtel Family Global, FPR Partners, Fremont Private Holdings, and Fremont Realty Capital.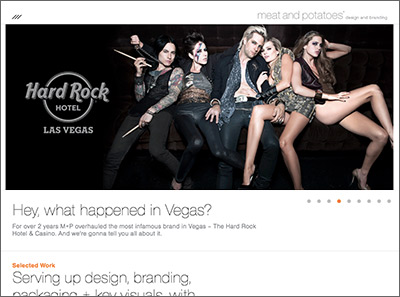 Meatoes
meatoes.com
Meat and Potatoes is an award-winning studio in the Los Angeles Market. In February 2018, WebSight Design launched a newly designed website for Meatoes. WebSight Design and Meatoes have collaborated on websites formultiple projects including Sammy Hagar and the Hard Rock Hotel and Casino.
Luxury Marin Homes
luxurymarinhomes.com
Luxury Marin Homes is a website owned by top producing Pacific Union International realtor Carey Hagglund Condy. Carey has sold more than a quarter billion dollars in real estate since 2012 and has been the #1 highest grossing agent in Kentfield since 2011. WebSight Design has been fortunate to fully re-design her site every few years.
Tres Agaves Tequila
tresagaves.com
The makers of premium tequila and margarita mix wanted a website that was as rich and immersive as their products. This website leverages a beautiful design, cutting edge front end development techniques, and a robust administrator. We also provide hosting.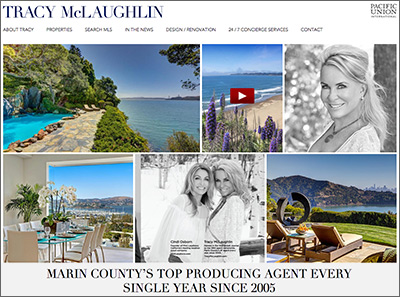 Tracey McLaughlin
tracymclaughlin.com
Tracy has been Marin County's top producer every year since 2005. That is 13 years of leading the pack in one of the country's most expensive counties. WebSight Design has enjoyed the privilege of working with Tracy since the 1990's. Since then, we have provided design, marketing, technical support and hosting services.
Mickey Hart
mickeyhart.net
Grammy award winning percussionist Mickey Hart is best known as a drummer in The Grateful Dead. Mickey is also an energetic painter, accomplished writer, and restless explorer. WSD design and programmed the site from the ground up. We also provide manged cloud VPS hosting.