Case Studies
Our Clients
Our clients range from artists and craftspeople, to entertainment companies, to small businesses, and everything in between. Click the images to view the clients' sites, or check out our full client list.
The Strat Hotel, Casino and SkyPod
thestrat.com
The Strat Hotel, Casino and SkyPod is a hotel, casino and tower located on Las Vegas Boulevard. The Strat is owned and operated by Golden Entertainment (NASDAQ: GDEN) - the largest tavern operator and largest slot route operator in Nevada. WSD launched thestrat.com in January 2020.
Bleona Qereti
bleona.com
Bleona Qereti is a recording artist, actress, producer, and entrepreneur. Bleona lives in California, where she has worked with producers such as Timbaland, Rodney Jerkins, and Grammy award winner David Foster. WSD launched a highly interactive new site for Bleona in February 2020
Living In Wine Country
livinginwinecountry.com
The Living In Wine Country Team are residential real estate experts who represent buyers and sellers of luxury properties in California's Sonoma and Napa counties. Maurice Tegelaar and Matt Sevenau are recognized for their integrity as well as their unparalleled market knowledge. WSD launched the site in Q4 2019
Emporio Rulli
rulli.com
Emporio Rulli, the creation of Gary and Jeannie Rulli, is the classic Italian pastry, caffè and wine shop located – not in Italy – but in historic downtown Larkspur in Marin County, twenty minutes across the Golden Gate Bridge, North of San Francisco. WSD designed, programmed, and currently hosts and markets this highly trafficked site.
Mobility Matters
mobilitymatters.fit
Founder Chris Thompson developed a workout program to help elderly people with balance and mobility. WSD converted Mobility Matters assessment test into a web-based application. Now, trainers can assign videos and email their clients directly. The website was designed with its user, trainers and seniors, in mind.
IPEG
ipeg.net
Based outside of Pittsburgh, IPEG is an industrial conglomerate serving the global plastics, recycling and industrial heat transfer markets. Our work has included two top-to-bottom redesigns beginning in 2013 with our latest launched in September 2019. The site is a good example of WSD's creative implementation skills.
Discover Mare Island
discovermareisland.net
In the winter of 2019, WSD launched a new website for Lennar Mare Island. Lennar is a leading global real estate development corporation; in 2018 Lennar's net earnings exceeded $11 billion. The project came to WSD via organic lead generation.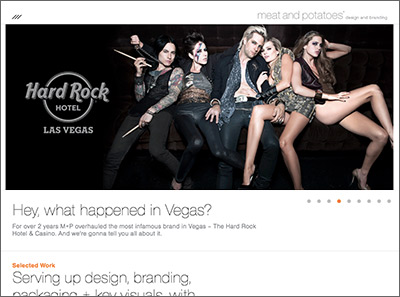 Meatoes
meatoes.com
Meat and Potatoes is an award-winning studio in the Los Angeles Market. In February 2018, WebSight Design launched a newly designed website for Meatoes. WebSight Design and Meatoes have collaborated on websites for multiple projects including Sammy Hagar and the Hard Rock Hotel and Casino.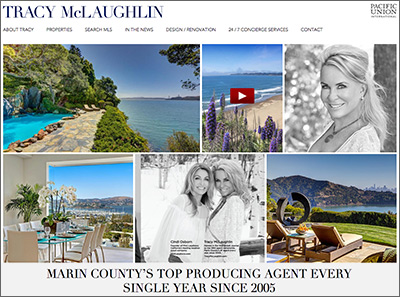 Tracy McLaughlin
tracymclaughlin.com
Tracy has been Marin County's top producer every year since 2005. That is 15 plus years of leading the pack in one of the country's most expensive counties. WebSight Design has enjoyed the privilege of working with Tracy since the 1990's. Since then, we have provided design, marketing, technical support and hosting services.
Tres Agaves Tequila
tresagaves.com
Aligning with Tes Agaves' re-branding, this site is optimized for page speed insights and to promote organic search. The new website is designed to drive users to the Cocktail Recipes and Store Locator pages. ¡ Salud !