Case Study: Institutional Real Estate, Inc (IREI)
Institutional Real Estate, Inc (IREI)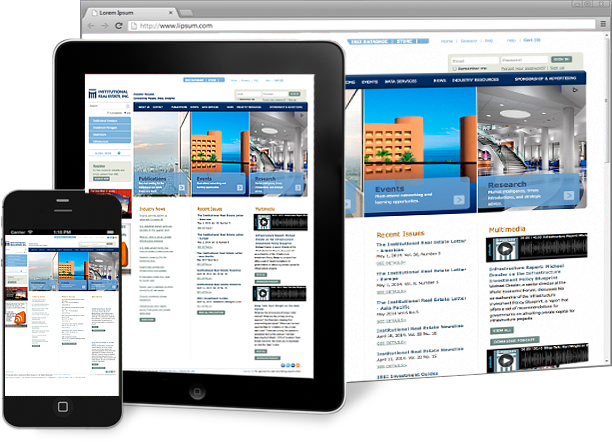 IREI, the leading provider of industry knowledge and decision making tools for institutional real estate investors, came to WebSight Design in need of an advanced e-commerce website backend and a frontend redesign.
The Challenge
IREI publishes a diversified portfolio of news magazine, special reports, and directories for their customers in the investment community. The products they offer can be digital, physical, subscription-based, or accessed from a Salesforce database. The variety of formats available for purchase created a need for an advanced store and shopping cart and their digital content required safeguards to make sure only paying customers were able to gain access.
Our Solution
WSD built a robust content management system that includes Single Sign On (SSO),an integrated Salesforce API, a shopping cart, and a controlled checkout system. The store and shopping cart solution allows for the purchase and shipping of physical goods, automatic billing for subscriptions, and unlocked content from Salesforce after purchase.
Integration of the site CMS with the Salesforce database gives site administrators the ability to enter article content for the website and push that content to the Salesforce database without entering duplicate content. Single Sign On (SSO) automatically logs users onto the Salesforce database when they sign into the CMS so they can move back and forth seamlessly between the two.
To ensure that content was available only to those who paid for it, we created paywalls that offer maximum indexing of SEO related content through excerpts but that make full articles available only to paying customers. By re-structuring the existing content, we effectively quadrupled the site's number of indexed pages and strengthened its SEO profile. We also integrated with the Uberflip API, a digital magazine format, to ensure that only authorized users and subscribers can access the Uberflip links.
IREI's updated subscription management system includes a member manager with Single Sign On (SSO) and the ability to manage how long people are subscribed and their website access permissions.