Case Study
Pacific Union PPC Marketing Campaign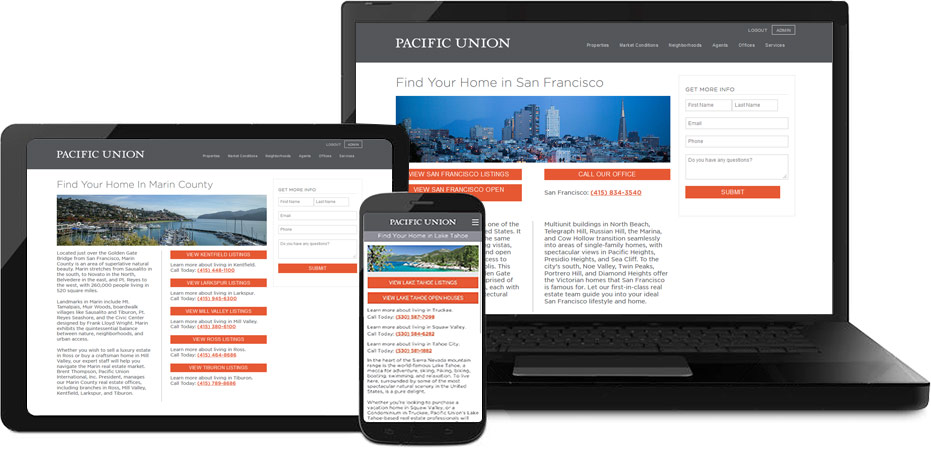 Pacific Union is the leading luxury real estate brand in Northern California. For Pacific Union, "luxury" is measured by the quality of its people and our service — not the price of a property.

Pacific Union is WebSight Design's longest serving client.

Background & Objectives

In September 2015, Pacific Union approached WebSight Design to build a Google pay per click strategy around seven geo-targeted areas. Pacific Union was looking to increase qualified leads and drive brand awareness. Google Ad Words tends to have a faster climb in search engine results over organic search.

Methodology

After an exhaustive SWAT market and keyword analysis. WebSight Design built Google Ad campaigns with high-volume searched keywords, compelling ad copy, and customized and mobile and seo-friendly landing pages.

The ads are seen by prospects searching for Pacific Union's services and Pacific Union pays only for ads that are clicked.

Results

Ongoing campaign management involves regular ad and keyword optimizations. WebSight Design continues to build out more specific landing pages. To date, The campaigns have received over one millions impressions and over 50 thousand clicks.

If you are interested in learning more about how WebSight Design can help you manage online advertising for your brand, please contact us today.