CASE STUDY:
Mobility Matters
A SaaS Platform That Helps Seniors Achieve Physical Vitality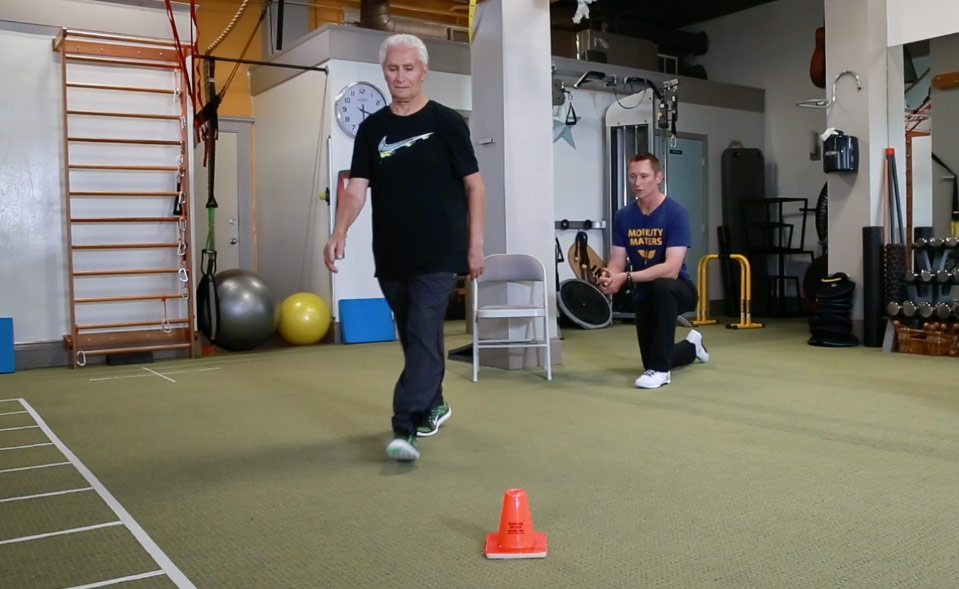 Client overview: Mobility Matters empowers fitness professionals and clinicians with a dynamic exercise programming system to help older adults prevent falls, maximize physical function, and achieve physical vitality, well-being, and happiness. Created by Christian "Chris" Thompson, a PhD and Associate Professor in the Department of Kinesiology at the University of San Francisco, Mobility Matters combines education, video instruction, and a robust evaluation system that assigns services based on individual ability levels.
---
The Challenge
Having studied and worked with thousands of older adults, Chris Thompson created a desktop software program that helped men and women of all fitness levels lower their risk for falls, improve physical function and build confidence. Wanting to take his exercise solution online, Chris needed to develop a Software as a Service (SaaS) model for trainers that worked with seniors.
Chris engaged WSD to help turn Mobility Matters into a SaaS solution accessible to trainers and clients across the country. Some of the top requirements we needed to create were:
The ability to track test results, exercises, and homework progress
For trainers to have management capabilities that allowed them to add clients and exercises
A low-tech solution for clients to access homework without having to login or remember passwords
A built-in accountability solution that would auto-send notifications to family members when clients completed exercises
Our Strategy
The team at WSD started the project with in-depth client discovery sessions and needs analysis. Leveraging our expertise in application development, we quickly created a strategic plan to develop a SaaS solution that would help seniors live healthier lives.
E-commerce development: Our team of developers built e-commerce functionality through authorize.net – enabling trainers to purchase the assessment-based service and access exclusive educational videos.
Trainer dashboard and software programming: We built a trainer dashboard to allow trainers to manage their clients' activities, assign exercises, and create clients – all from one central location. Using Chris's algorithms, we programmed the software to give trainers the ability to run assessment tests, automatically record results, and assign video content based on the client's balance, joint mobility, and muscle strength.
Video library: Understanding that some clients prefer a self-help approach, we created a videos to-go section that includes three video packages for purchase without the tailored assessment.
Website design and ADA compliance: Our expert designers created the entire website with the audience in mind. We designed the site to make it easy for clients to come in and get the content they needed. Following ADA guidelines for individuals with low visibility, we ensured the site was easy to read, had straightforward navigation, and gave clear direction for what to do when you land on the client dashboard.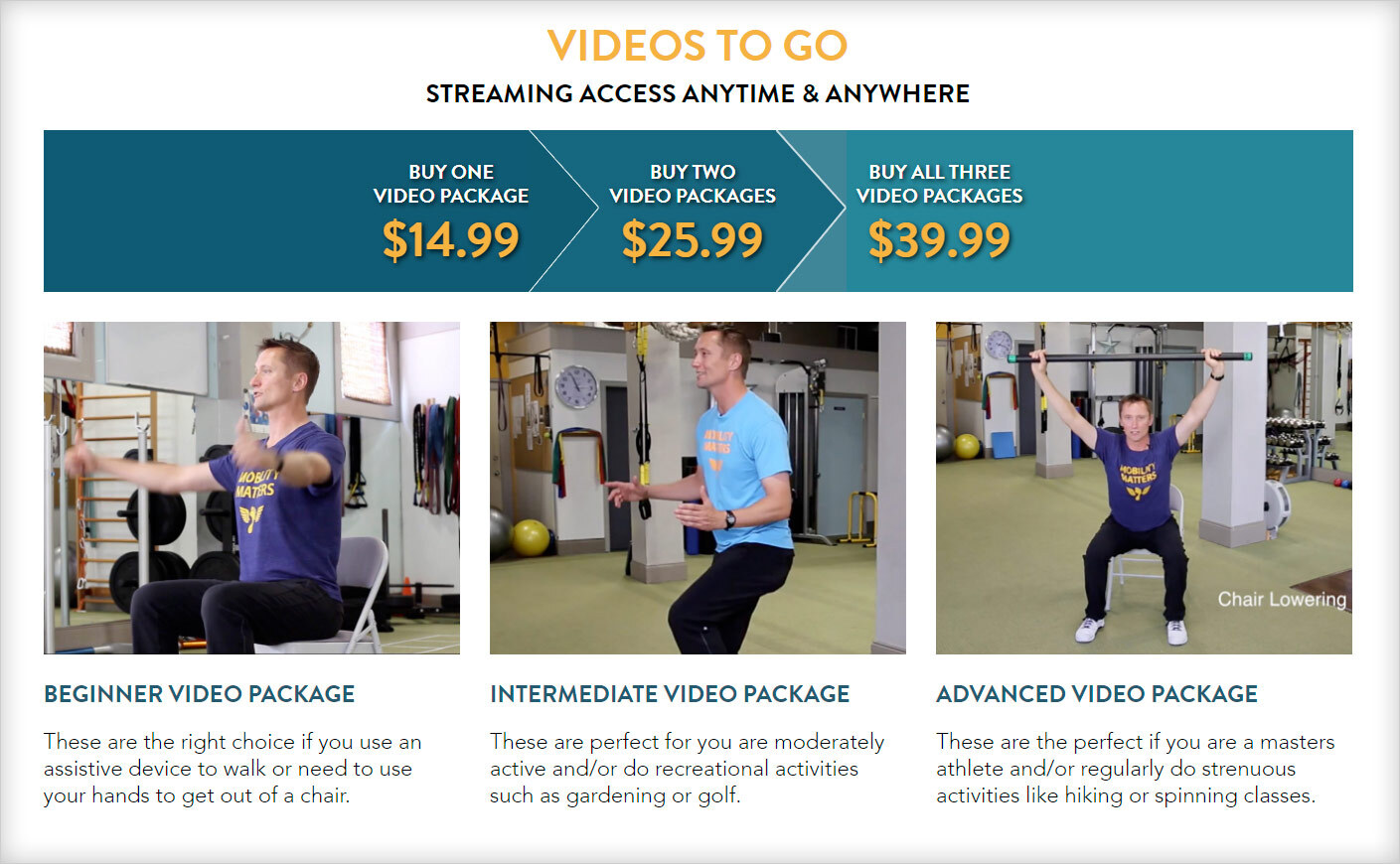 Services Provided
Content Management SystemE-Commerce DevelopmentHostingProject ManagementSaaSSEOWebsite DesignWebsite DevelopmentWebsite Maintenance
The Results
Mobility Matters launched in late 2018 and has grown substantially since that time. Before launching the website and developing the SaaS solution, our client had no web presence and utilized the software for only his direct clients. Today, Mobility Matters is now an online service that helps over 300 active trainers with more than 700 clients.
What Clients Are Saying
"The support is terrific and the owner, Alex, always answers his phone." — Suarez Benz

Personal Attention
You'll work with a dedicated project manager and speak directly with the people who build your project.