The first step to a truly effective SEO campaign is the SEO audit. Before investing thousands of dollars into your internet marketing campaign, we must first build a solid foundation and action plan that will help to improve your organic search visibility and conversions and maximize your return on investment.
Our SEO audits are customized to fit your unique needs. We perform audits on sites prior to redesigns, new sites before development begins, and even on existing sites simply looking for a health check-up.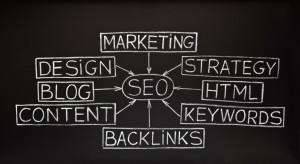 Main Components of Our SEO Audits
Keyword Research
Onsite Optimization Review
Content Optimization Review
Competitive Landscape Analysis
Social Media Footprint
Depending on your needs and goals, we may review your:
Keywords
Page titles
Meta descriptions
Headers
Information architecture
Content optimization
Image, media and file optimization
Internal linking
Use of canonical tags
Inbound link profile
Robots.txt file
HTML and XML sitemaps
Analytics and webmaster accounts
Mobile optimization
Blog optimization
The SEO audit will generate an action plan and may also identify other core key items to be addressed including user interface design, site usability, code enhancement and over all utility.

If you would like to learn more about our SEO auditing services, contact us today.