Email Hosting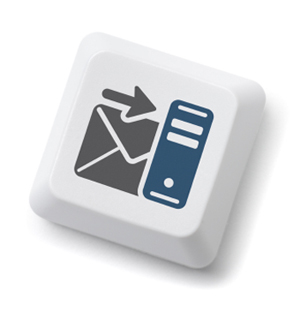 Are you in need of a custom email address for yourself or your company? WebSight Design offers Shared Email Hosting, Dedicated Exchange Email Hosting and Cloud Exchange Email Hosting services. With a custom branded email address, your company portrays professionalism and becomes more easily reachable. Email and communication solutions become quick and easy; you can access your email from any platform – computer, tablet, and/or mobile phone. We manage your email service and provide spam/virus protection so you can focus on what truly matters.
WSD provides shared POP3, SMTP, and IMAP email hosting services. For larger companies with multiple employees and a large amount of email correspondence, we suggest Dedicated Exchange Email Hosting. Congruent with Dedicated Server Hosting, Dedicated Exchange Email Hosting offers flexibility and control over your email options.
For smaller companies with fewer employees and less need for storage space, Shared Email Hosting is a practical and affordable option. We also offer Cloud-based Exchange Hosting. Cloud-based Exchange hosting can allow your small business to acquire all of the necessary functions for advanced email use without the higher overhead cost of using an entire email server.


If you would like to learn more about our email hosting services, contact us today.