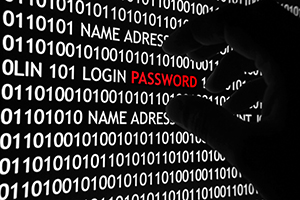 Hacking has played as much a role in 2013 as ever before. WSD takes threats to our clients very seriously and we take great care to ensure the highest level of protection from hacking available.
The term hacker typically conjures up an image of a teenager at a cluttered desk, surrounded by cigarette butts and lit by the dim light of four or five computer monitors. We imagine these savvy saboteurs as malevolent punks with nothing better to do than break into our most trusted sites and sell information to the highest bidder.
While this stereotype might be an accurate label for some within the hacker subculture, it is far from all-inclusive. Hackers have many different motives for doing what they do. Some, like the infamous "anonymous hackers", consider themselves "hacktivists," believing they hack to benefit the greater good. Best known for their endorsement of occupy wall street, these anonymous hackers have violated everyone from Sony to the Westboro Baptist Church in an effort to protest internet censorship and third party control. In these cases, they release user information to the public for free in order to expose what they deem as criminal acts.
Many hackers are not so generous. These profit minded individuals search for exploits within popular networks and sell them to the highest bidder. However, sometimes the highest bidder may be the very company they just exploited. Facebook, for example, claims to offer around $500 to any hacker that finds a compromising security issue (though in the case of this Facebook hacker, they didn't). With more and more companies offering such rewards, hacking has become equally more appealing. In such an age, WSD aims to be the best possible anti-hacking support in even the worst possible situations - a hacked website certainly falls in the latter category.
The hackers of 2013 have been proud to unveil their latest. Just this past year they have hacked popular sites like Apple, Twitter, Yahoo Japan, and even the United States Government's organizations such as the U.S. Federal Reserve, the Department of Homeland Security and perhaps the most newsworthy, the NSA--Edward Snowden at the lead. How do they get into these high level organizations? They take advantage of vulnerabilities in low level applications like Messenger or even Microsoft Excel. Through these weak spots, they gain access to and release user information on all levels, from magazine subscribers' credit card information to top level banking officials' home addresses; a terrifying prospect indeed.
However, we are far from defenseless. Though hacks are becoming increasingly present in our popular culture and in our day-to-day reality, there are ways to protect one's-self from attacks. Along with improving passwords and being careful when roaming the web, staying secure can involve extensive review. We at WSD provide website security audits as a service to ensure that our clients' sites are as secure as possible. We monitor our hosted websites 24/7 so any potential security breach is caught immediately and dealt with efficiently. Most importantly, stay informed and be careful; though the hackers can be powerful, with a little effort and a trusted web development agency we can make their jobs much more difficult.