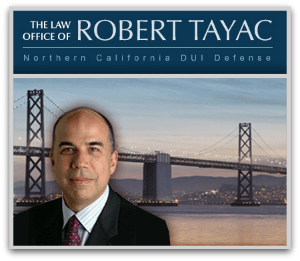 Meet Robert Tayac
Robert Tayac has been an attorney for nearly twenty years, and is recognized as one of the
top DUI defense attorneys in the state of California
. He specializes in defending DUI cases throughout the San Francisco Bay Area and knows how to achieve the best possible outcome to your case. Robert was a member of the San Francisco Police Department for over 14 years and is a trusted authority for DUI representation. He has over fifteen years of experience defending clients accused of driving under the influence in Northern California.
New Website
When Robert was ready to reinvigorate his law firm's website, he naturally turned to WebSight Design. We were happy to help him not only with a complete redesign of the site, but also with development, hosting, and ongoing
SEO services
to help him rank higher in search results. The new site is is slated to launch this fall, and will feature, among other things, a
mobile responsive design
that will give visitors on any platform or device a pleasant browsing experience.
Stay Tuned
We'll announce the launch of the new website for the Law Office of Robert Tayac on
our website
and our social media sites, so stay tuned for more in-depth information about the specific features it will have. One thing we know for sure is that it will highlight Robert's vast experience and insights, and distill them down into a site that's easy to navigate and find just what you're looking for.