The holidays wouldn't be complete without a picture from Ella's photo shoot with Santa. Rumor has it she asked for an iPhone 6 and a new MacBook Pro. With eyes like those, how could Santa possibly refuse?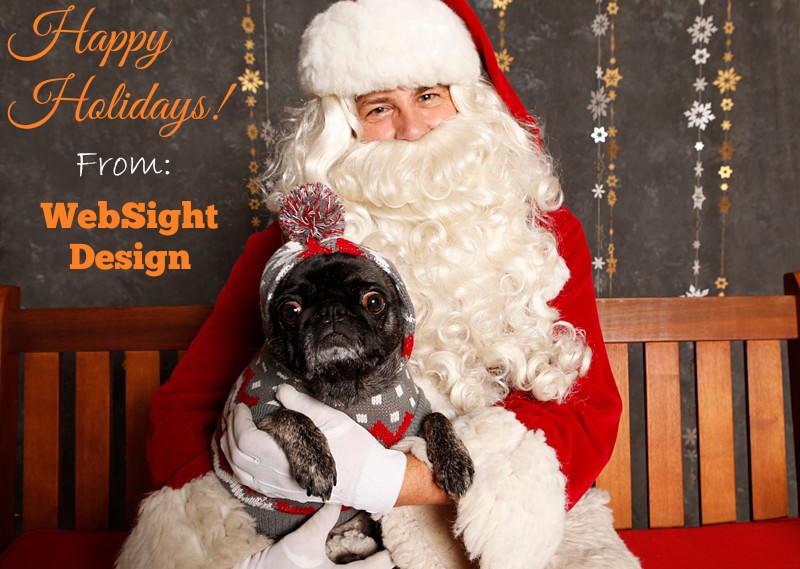 One thing we know for sure--Ella *must* be on Santa's nice list, because she has been an absolute angel around the office. She strolls around keeping us all company, welcoming new clients, and reminding us not to stress even when we're up against a deadline. As VP of Doggone Everything (see our
About
page),when Ella tells us to chill out, it's not a suggestion, it's an order. So from Ella and all of us here at WebSight Design, we wish you the very best this holiday season!