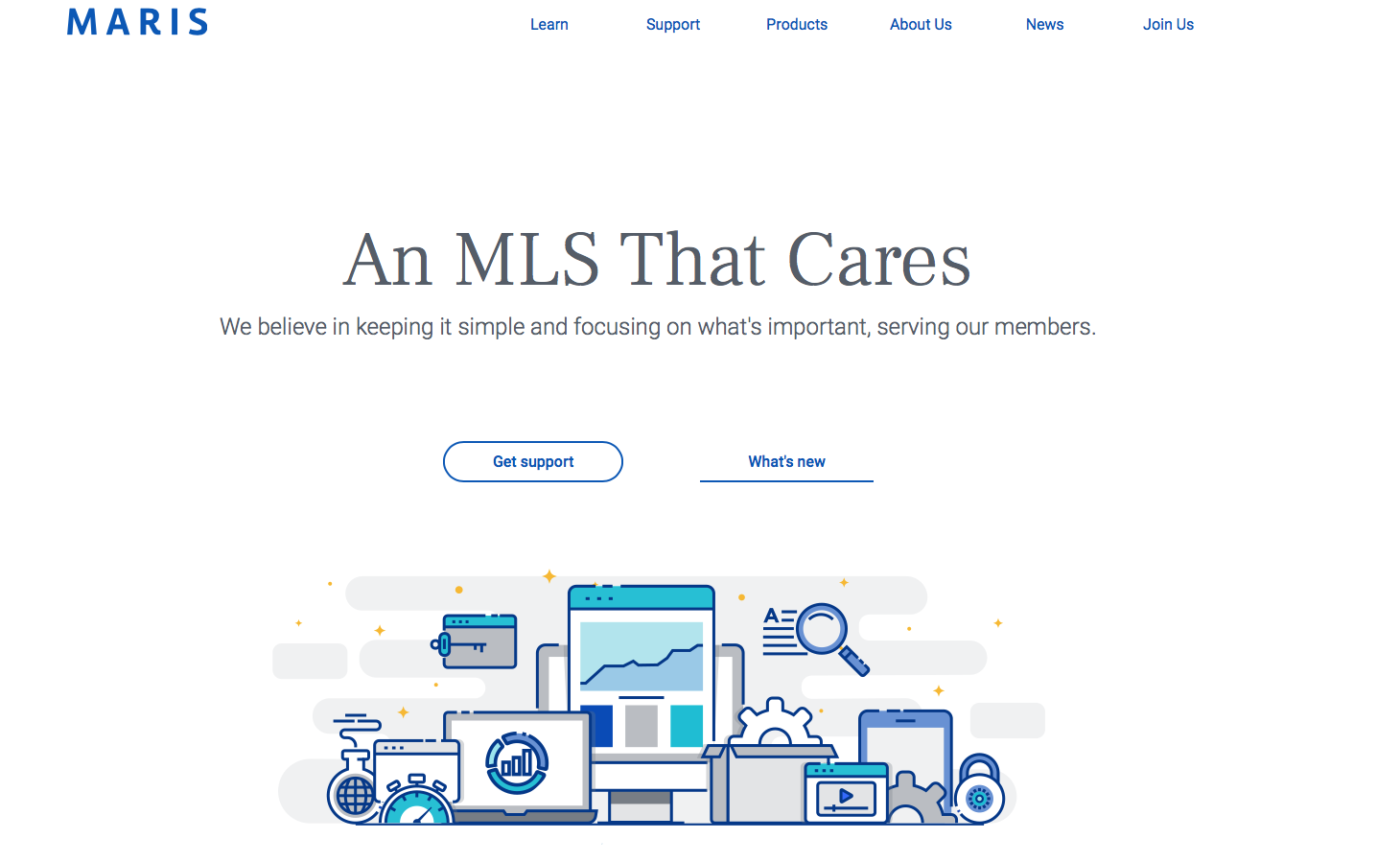 In October 2018 WebSight Design (WSD) launched a redesigned and newly developed website for
MARIS MLS
. The website was designed by 1000WATT.
The primary objective of the project was to bring the website into 2018 with a clean, intuitive, and easy to navigate design.
The tagline from the about page  summarizes the company's identitiy: "We are an MLS that takes a blue jeans and white glove approach to serving our members and the real estate community."
MARIS wanted to include a learning center to help train its users on how to use the different product offerings. Maris wanted to make their classes and webinars more prominent so people knew the services they offered and how to take advantage of them.
For the learning center WSD built out a robust video library that lets them categorize and cross index videos across different sub-categories.  Maris can also add any video in the library to any page on the site. 
The other section of the learning center is the event display.  Previously events were only displayed to members that had logged in. Now anyone can see the events. To register a user must login.
The redesign included phasing out an old product dashboard. The old dashboard was not on the MARIS site and required users to login to it before launching a product.
MARIS wanted to maintain users on the site for all product interactions. To do this, WSD synched the site with SSO so when users log in on the site they are logged in to all the MARIS products.