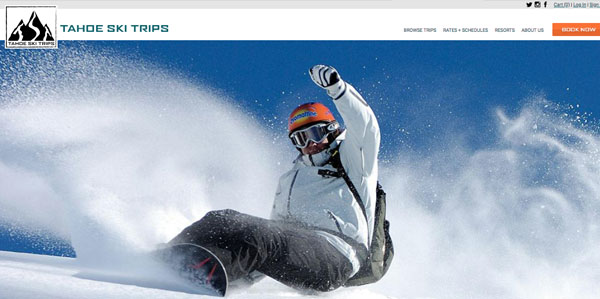 Tahoe Ski Trips (TST) organizes trips from the San Francisco Bay area to Lake Tahoe's world-class ski resorts. The travel booking agency focuses on all the travel details so its customers can relax and enjoy the experience.
Tahoe Ski Trips (TST) needed a robust ecommerce solution. TST was seeking  an easy and efficient website platform to make sure its customers have a world-class experience from start to finish. TST called on WebSight Design (WSD) to build what they needed. 
Launched in January of 2019, TST's website boasts a modern mobile-friendly design and an easy to use consumer registration and shopping cart. All aspects of each trip can be easily accessed from the "Browse Trips" menu. One click and you're signing up and ready for your next adventure.
In the website's backend, a custom Content Management System (CMS) features Trip Management, Reservation Management and Member Management components. This allows the company to easily adjust or confirm information about a trip or its website registrants.
Spreadsheet reports can also be exported directly from the CMS. Newsletter management was also part of this comprehensive build.
It's Ski Week in California… What are you waiting for? Book your trip with Tahoe Ski Trips today!