In August 2023, WebSight Design launched a new user interface for our long-time client, ChannelLumber.com.
The following 'before and after' snapshots speak volumes. Where the old site was narrow, with small photos, the new site is fresh and expansive. Where the old site's text felt small and cramped against the edges, the new site has larger call-outs and more breathing room.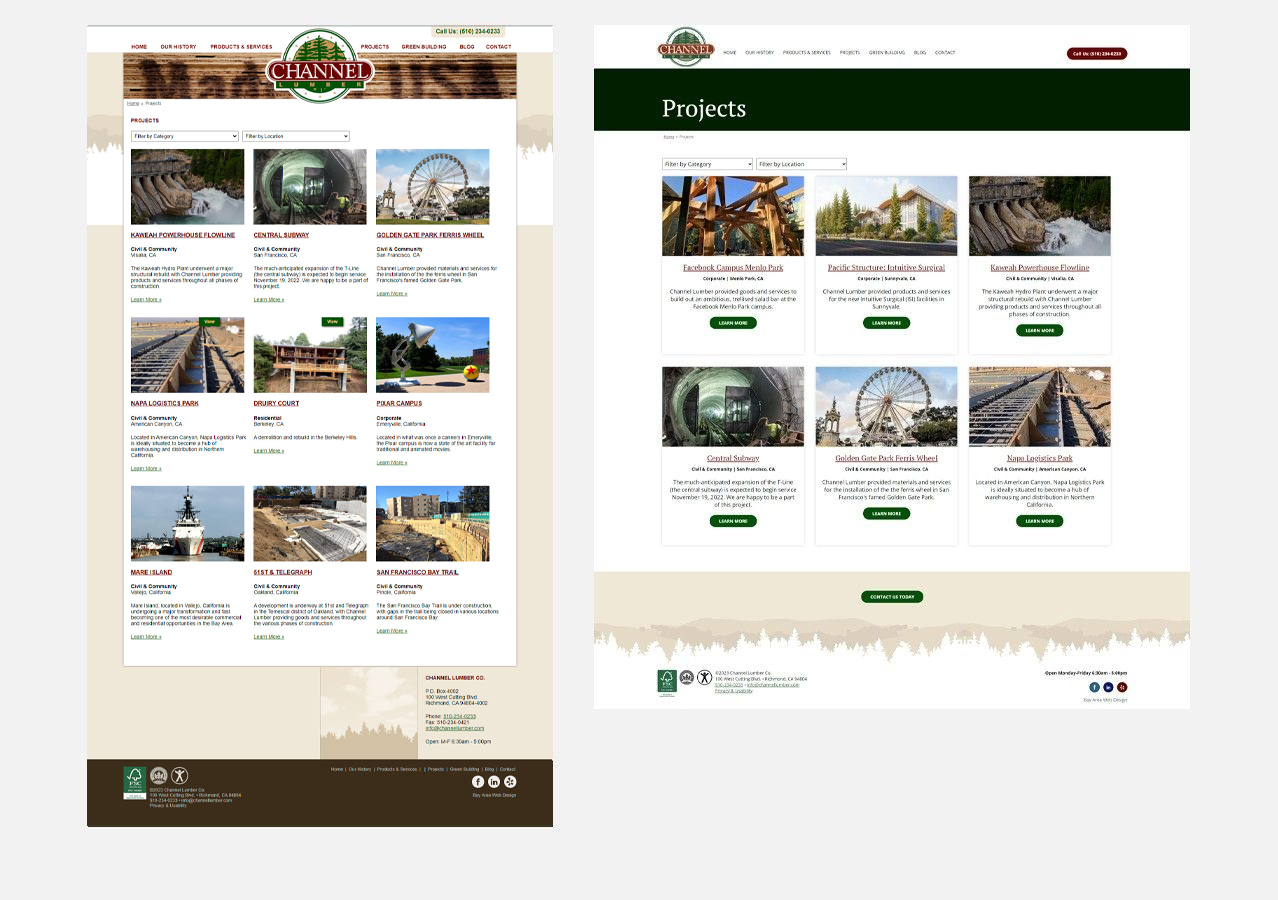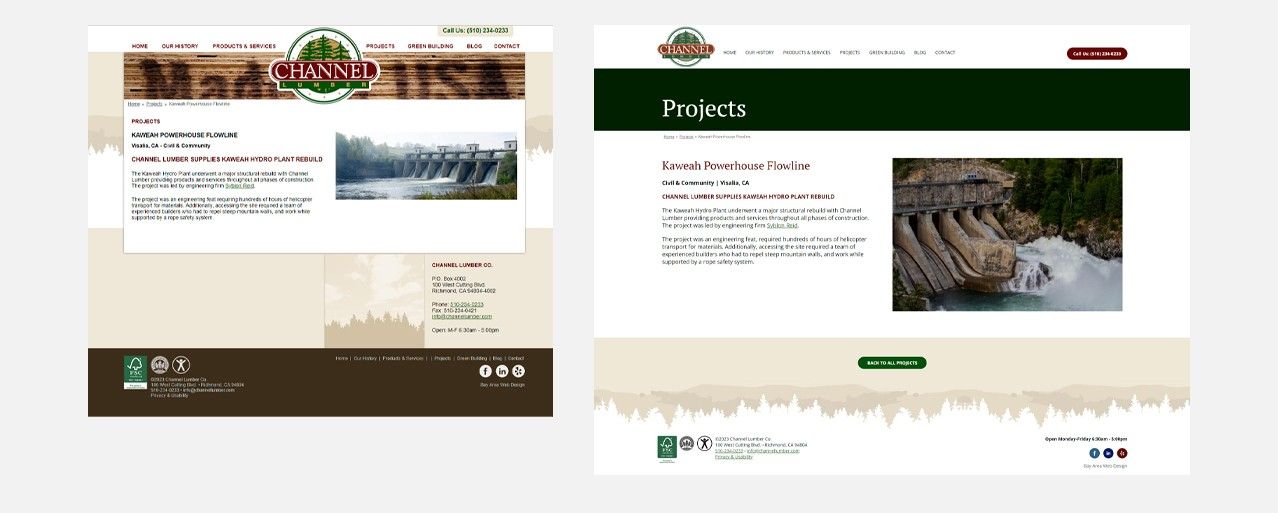 Project Details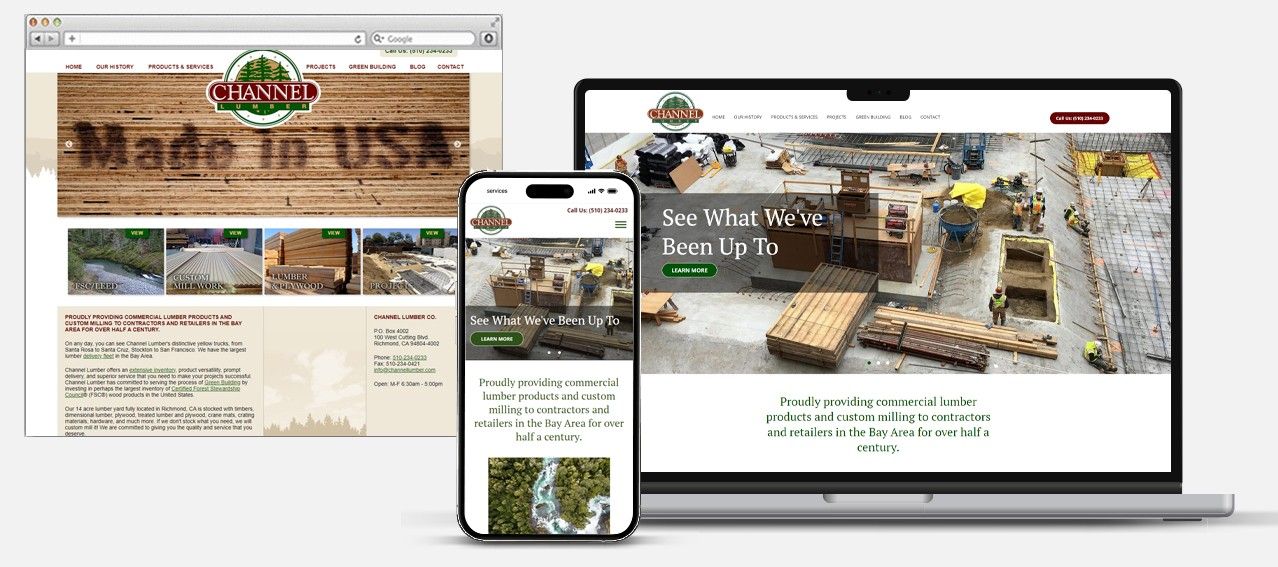 Fully Responsive
Is your website overdue for an update? Our creative team can help your business's online presentation shine. Contact us today.