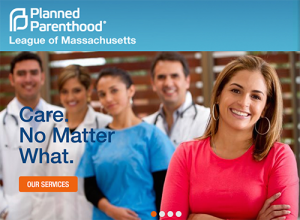 Spanning the gamut of educational, athletic, and political, WebSight Design is proud to have nearly four dozen clients in the non-profit sector. Here are a few important considerations we keep top of mind when designing a website for a not for profit organization.
A clear statement of purpose. What is the reason for being? Why should someone support this cause?
Whether it be time, or money, it must be easy for visitors to make a contribution.
Social media and public relations links: Sharing the organization's mission and content should be user-friendly. Include an electronic press kit and media contacts.
Make it memorable: Leverage strong visual design that is consistent with the organization's voice and overall branding.
Less is more: Don't bog down users with superfluous information.
In this study, we'll take a look at three of WebSight Design's clients (Planned Parenthood, Watering Hole Foundation, and The North Bay Children's Center) plus, two more non-profits that are at the top of their league. These websites and web pages deliver distinct designs that support and communicate the dedicated missions of each organization. Planned Parenthood is the nation's leading non-profit provider for sexual health care and we have partnered with the Massachusetts chapter's website design and development. The site delivers a very clear design and valuable content. Predominately located in the top right corner of the homepage, visitors have the option to make a donation. The donation page is organized so that sponsors can make a one time donation, give monthly or to a specific chapter. There is even the option to give donations through a trust or a will. The majority of the Planned Parenthood website is devoted to providing information about the services offered. Visitors can browse topics alphabetically and by if they are a teen, a parent, or an educator. For teens feeling distress, there is a live chat option. The remaining portion of the website provides information on how to get involved, be it by volunteering, sharing stories, or through political action. Watering Hole Foundation is an non-profit organization "dedicated to help save endangered wildlife and to preserve the Earth's remaining wilderness. The mission of the Foundation is to identify local initiatives that are actively striving to preserve the natural environment and its inhabitants, to spread awareness of these conservation efforts, and to raise funds to help these initiatives succeed." The Watering Hole Foundation is an adjunct to New Orleans' artist Alex Beard's Website. What we love most about this presentation is it's clear and simple presentation. The foundation presents itself with a landing page featuring Alex's art, a brief explanation and letter of thanks from him, and finally a donate button. Catapult is a crowd funding platform that allows donors to link with projects that are happening around the world to better the lives of women and girls. Since its launch in 2012, the organization has received accolades from the likes of Bill Gates to Sarah Silverman. Catapult uses celebrity curators to highlight the projects they're especially passionate about, and then encourages their friends, networks and supporters to fund them. Catapult's translation capability, positioned above the top navigation, is important for such an organization that contributes to the projects across the globe. The North Bay Children's Center website presents an important cause in a colorful package. Upon landing on the homepage, visitors see photos of the children that benefit from the organization's services. The non-profit organization's offering and programs are concisely defined in a vibrant circle design. NBCC succeeds at staying current in listing upcoming events and making it easy for visitors to get involved, right from the homepage. Most recently, The ALS Association, whose mission is to raise awareness and find a cure for Amyotrophic lateral sclerosis more commonly known as Lou Gehrig's Disease, proved the outstanding effectiveness direct marketing and social media can have on fund raising. In an unprecedented and viral campaign, the Ice Bucket Challenge, charged mostly by social media, has raised $115 million to date. It is nothing short of awe-inspiring to see how the ALS Association used a direct media campaign to drive an outpouring of responses and new awareness.