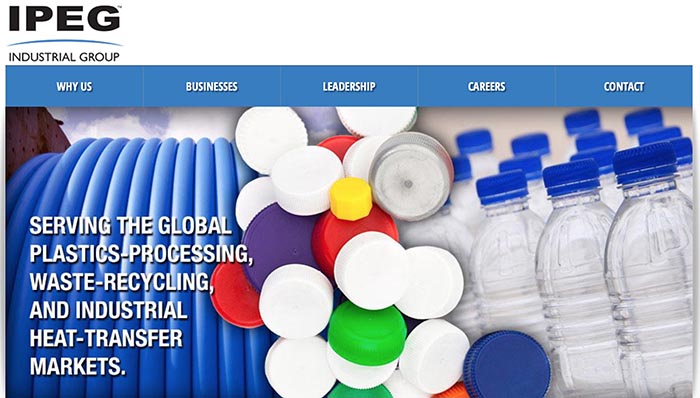 ---
IPEG Inc. is a family of leading businesses serving the global plastics-processing, waste-recycling, and industrial heat-transfer markets. Companies include the Conair Group, Thermal Care Inc., Pelletron, and Republic Machine. As with so many of our clients, WebSight Design (WSD) has a personal connection with the firm. IPEG's CEO, Chris Keller and WSD's CEO, Alex Paine, went to high school together.
WSD originally launched a website for IPEG in 2013. In 2017, IPEG approached us with a request to upgrade their website with a
mobile
responsive interface. We were able to save the backend of the site (database, content management system) and layer over a newly designed front end. The result provided the client with a long term site and stronger posture for organic search.