In January 2020, WebSight Design (WSD) launched its first website of the decade, https://www.thestrat.com. The website launch coincided with Golden Entertainment, Inc.'s completion of over $100 million in renovations at The STRAT Hotel, Casino & SkyPod and marked the official transition to the iconic property's new identity. Here is the official press release.
Thestrat.com utilizes a template developed for several Golden Entertainment properties. The customized modules can be skinned with the branding of any other property, allowing for a different look and feel while keeping the functionality intact.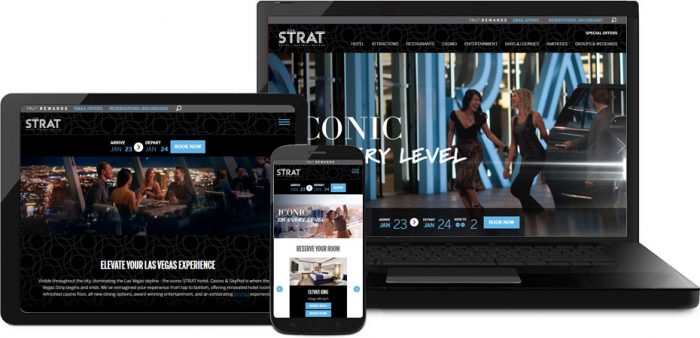 In the content management system, Golden Entertainment can shift, add or remove the modules. The website's front-end design was built to parallel the back-end's flexibility.
In late 2019, WSD launched True Rewards, Colorado Belle for Golden Entertainment, and Edgewater Casino Resort. Next up, WSD will build a news website for Golden Entertainments for Laughlin Event Center.