Santa Fe, New Mexico, a southwestern hotspot for art and photography, is home to over 300 galleries. With a population of just over 85,000 – the bustling art community is a heavily visited tourist destination. Yet, the Monroe Gallery of Photography's simple white walls and iconic images is a favorite stop on Santa Fe's tour de arts.
Owners Sidney S. Monroe and Michelle A. Monroe specialize in 20th and 21st-century photojournalism and humanist imagery. The couple work with famed photographers, including LIFE Magazine photojournalists Margaret Bourke-White, Alfred Eisenstaedt, Bill Eppridge, Bob Gomel, and Carl Mydans.
Sidney and Michelle Monroe share insight on their journey, views on photojournalism, and transferring the in-person gallery experience to a virtual medium.
A life-changing move
The Monroe Gallery of Photography was established in downtown New York City. After the tragic events of 9/11 and the related closure of their gallery, the couple made a life-changing move to Santa Fe, New Mexico, among the largest art markets in the U.S. and recognized worldwide for its rich culture and diverse art community.
"Finding a new location in New York City immediately after 9/11 was extremely difficult," said Sidney, "So, we made the life-changing decision to relocate our family and business. Santa Fe is a well-known nexus for art and photography."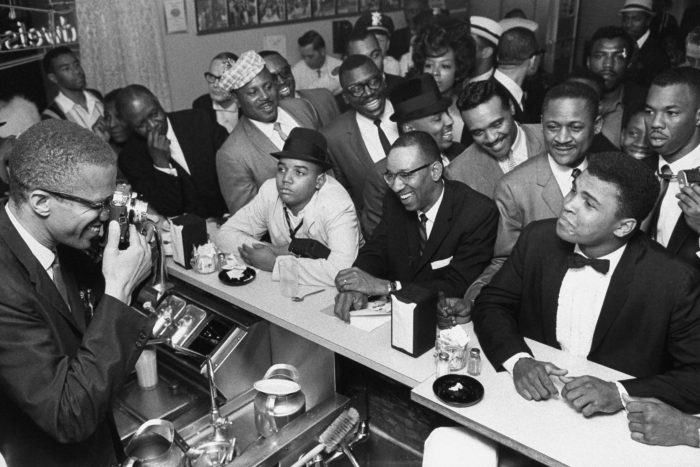 ---
Photojournalism and the golden age of photography
The iconic imagery found within the Monroe Gallery tells emotionally impactful and historically memorable stories, as many of the photos were shot for major print publications, such as LIFE, Look, and Sports Illustrated. "While many of these golden age publications no longer exist today, the timeless images remain, thanks to the talented photojournalists assigned to document and capture moments in time," said Sidney.
When I asked about modern photojournalism, Michelle said, "Today, many photojournalists apply their art form towards more virtual publications like the New York Times – continuing to tell stories through imagery that will likely be looked back upon as memorable and iconic."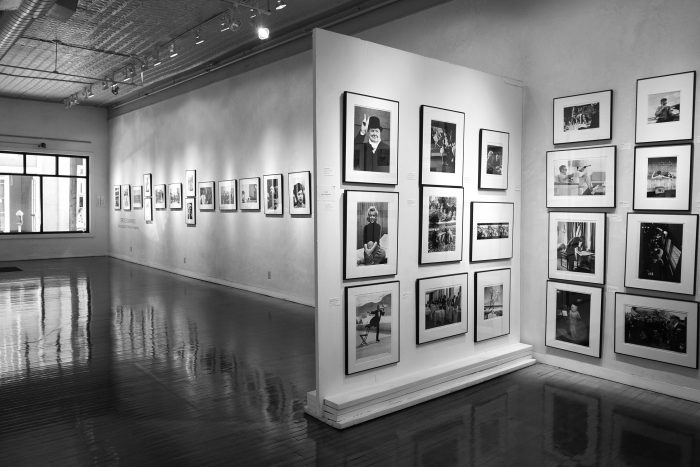 ---
Experiencing art – a physical to digital translation
For many, art causes an emotional experience often correlated with being in a museum or gallery – standing in front of a piece. With the escalating need to connect with audiences online, museums and galleries face the unique challenge of replicating art's physical experience to a digital platform.
In collaboration with WebSight Design (WSD),Monroe Gallery of Photography recently launched a new website in August 2020. Gallery owners Sidney and Michelle Monroe share their experience and thoughts on the unique challenges and opportunities associated with the physical to digital art translation.
Do you feel a virtual gallery is a substitute for the physical experience?
Translating the experience online is the challenge of our time, especially with COVID. There is no substitute for seeing art like a fine photo print or the Mona Lisa, in-person. The in-person experience is essential; it evokes a more profound sense of what you feel and gives you the ability to be sort of alone with yourself in front of the image.
However, it's important to expand your audience and connect with people virtually and globally. Even before COVID, it was vital for us to have a strong web presence.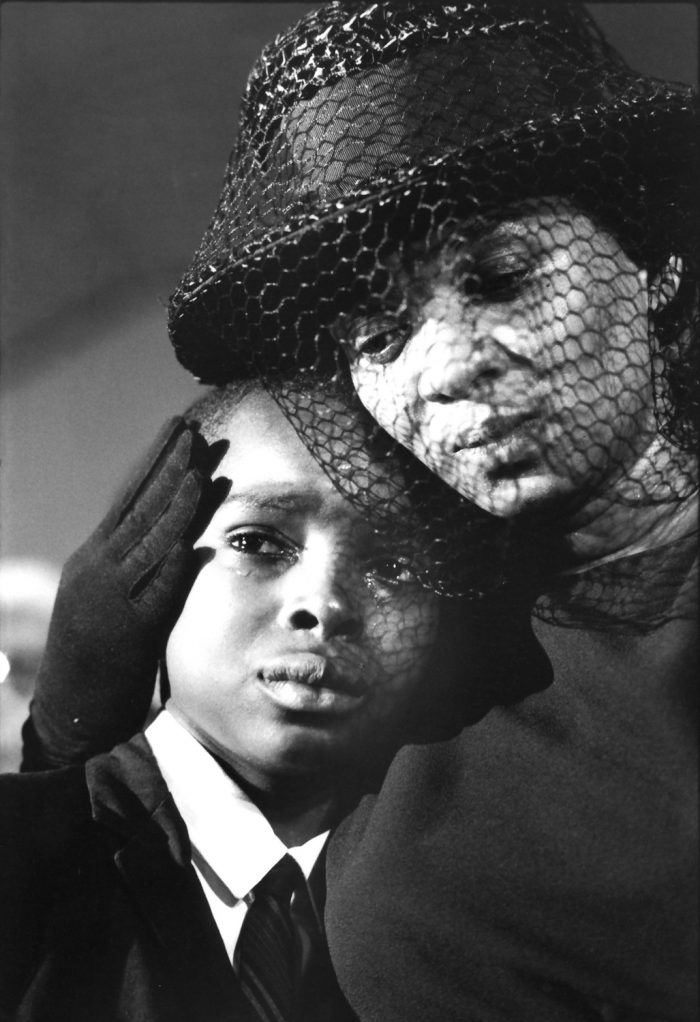 ---
What are some of the changes you made to your website?
Our previous website, which WSD also developed, was almost 18 years old. We took the opportunity earlier this year to re-think how to connect and impact people, virtually. We wanted to carry over the feeling of our physical location to our website. As a result, people who visit www.monroegallery.com experience this monochromatic black and white feel, similar to our gallery in Santa Fe – where we have a large open space and crisp white walls intended to reduce distraction from the artwork.
Each photographer's collection is laid out in a storytelling mode. Often we have an entire career of work – decades of photos that range in genres from sports to pop-culture. We felt it was important to correctly sequence and display each photographer's story and work in the most meaningful way.
What are some of the virtual opportunities you anticipate in the future?
While the virtual experience is different, it lets us explore things we haven't before. For example, we will start developing videos, like the one you will find on our about page. We are currently working with our artists to create videos that encapsulate exhibits - an experience that was previously only available in-person.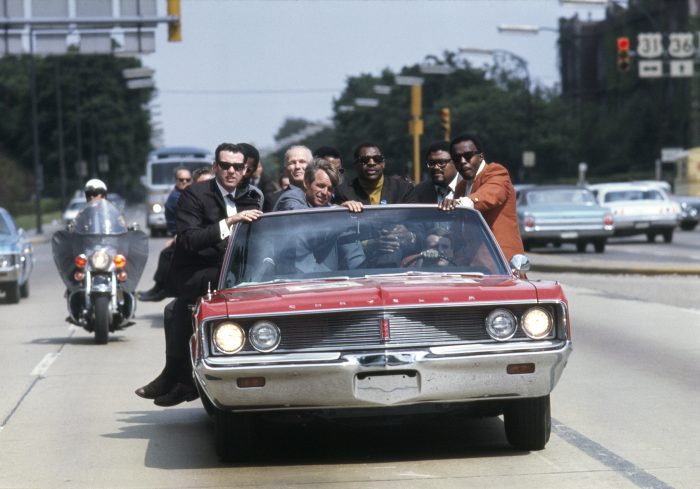 ---
Photography a democratized art form
According to the Monroes, even in the earliest periods of photography, people had access to cameras for family photos, etc. With the rise of the internet and social media platforms like Instagram – photography is now ubiquitous, and in some ways, it has almost become its own language.
Do you feel the ubiquity of photography has impacted the art?
There is a lot of talk about being overloaded with images today, but we feel that it's not necessarily true and that only the solid photos stay with us. For example, look at Robert F. Kennedy in the 1960's – you have many photographers covering any given event, yet only one to two images stand out. The need for a photo to tell a story is as important today as the '30s and '60s. To us, it is all about the definition of time and space that makes it art. A fine quality image will tell a story without words; it will make you stop and look.
---
Advice for aspiring collectors and photographers
As avid collectors that work with important photographers, dealers, estates, auction houses, and archives worldwide, Sidney and Michelle Monroe routinely advise collectors and museums. They are also regularly invited to workshops, seminars, universities, and high schools. Gallery owners Sidney and Michelle Monroe share their experience and observations for aspiring collectors and photographers.
What advice do you have for people who would like to start collecting art?
Although many record prices have been set recently, it is exciting to note that, on the whole, photography is among the most affordable of the fine arts. Photography was invented under 200 years ago, so in comparison to traditional fine art, photography is still a relatively young art form. This means that the old masters of photography are only a generation or so removed, making it much more affordable to purchase than a Picasso or Warhol painting.
What we see now, though, is that the further we move away from the golden age of photography, the more those photos are becoming antique, which leads to certain iconic pieces becoming more desirable and costly over time.
As someone who speaks at seminars and schools, what advice do you have for aspiring photographers?
The simplest advice comes less from us and more from overhearing so many photographers talking to younger artists. Famous photographers routinely encourage aspiring artists to simply do the work – get out there and work.
We will say that with almost every single photographer, the last thing on their mind when on assignment and pursuing their passion was that their work might someday be in a gallery. Overall, most photographers are dedicated journalists first, focused on covering the story, and getting their shots in a magazine.
We were fortunate to be in New York City and to work with LIFE magazine photographers. We would meet with them, most were in their 80s at that time, and they would be wide-eyed – amazed that we wanted to show their work in our gallery. We intend to give photographers a legacy beyond just being in print.
Visit Monroe Gallery of Photography
Whether you are in Santa Fe and want to visit one of the best photojournalism galleries in the country or wish to check out our newest website, we'd like to encourage you to visit monroegallery.com to learn more about the Monroe's and the famous photographers they represent. If you enjoy fantastic photos, follow them on Instagram.
Source: Sidney and Michelle. Monroe, owners of Monroe Gallery of Photography
Disclosure: Sidney and Michelle Monroe are clients of WSD and long-time friends of WSD's CEO, Alex Paine.