As a new addition to the WebSight Design blog, we will be running a recurring series of posts to introduce you to our excellent team here at WSD. First up on the list is Rob Mudgett!

Rob, originally from Lake Park, FL and a black belt in Tae Kwon Do, has been with WSD for about four years. As the Lead Engineer of our web development team, he is responsible for overall code base architecture and also day-to-day coding on top-tier clients. What is your educational background? I attended Florida Institute of Technology a long time ago in a state far far away. What are the three most exciting/memorable things that have happened to you since you have been working at WSD (inside or outside of work)?- I worked on Santana's official site, providing some flash components.- I got a Mac, by choice even. - My son started kindergarten, where does the time go? What work at WSD are you most proud of? Our current site framework (built upon Zend's application framework) that is still going strong with no major changes for the past couple of years. What is the best part about working at WSD? The people here. We really have an outstandingly talented team here. What do you like doing outside of work? I like going to the gym, reading articles about nutrition and fitness in general. Family activities. Cooking on the grill.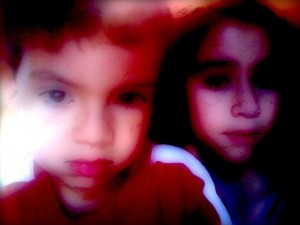 What website do you visit most often? Google. The current project I'm working on. Facebook. Mac or PC? Both actually, I'm bicomputational What type of mobile phone do you have? Why did you pick it? iPhone, mainly for application development, but my wife got one first and I can't let her have a better phone than I do. Do you have a favorite quotation? "Are we having fun yet?" or "I didn't do it, nobody saw me do it and you can't prove anything" "" Bart Simpson If you weren't working at WSD, what other kind of work would you be doing? Some form of web development or maybe a personal trainer.