In a hot real estate market like San Francisco, it can be challenging for agents to differentiate themselves from the competition. Fortunately for the highly skilled luxury property specialist Ana T.L. Dierkhising, standing out is simple.
As a top producer since 2005, Ana thrives in the San Francisco market by providing home buyers and sellers with high-quality advice, custom marketing plans, and extensive professional services.
"Ana helped us successfully negotiate and close quickly on our dream San Francisco pied-a-terre. She is a true professional, highly experienced and a pleasure to work with. Ana knows the luxury market so well and helped us navigate through the process with ease."

— Michelle Griffin
A simplistic brand-forward website
Ana wanted to boost her digital presence to re-design her website to serve her customers better. In 2021, she sought our help to create a dynamic website that would ensure her services would shine online.
While many agents pepper their sites with a plethora of pages, Ana wanted to strip away all of the fluff and develop a site that was straightforward and reflective of her personality. To do this, we spent time collaborating with her to formulate a unique color pallet and web architecture.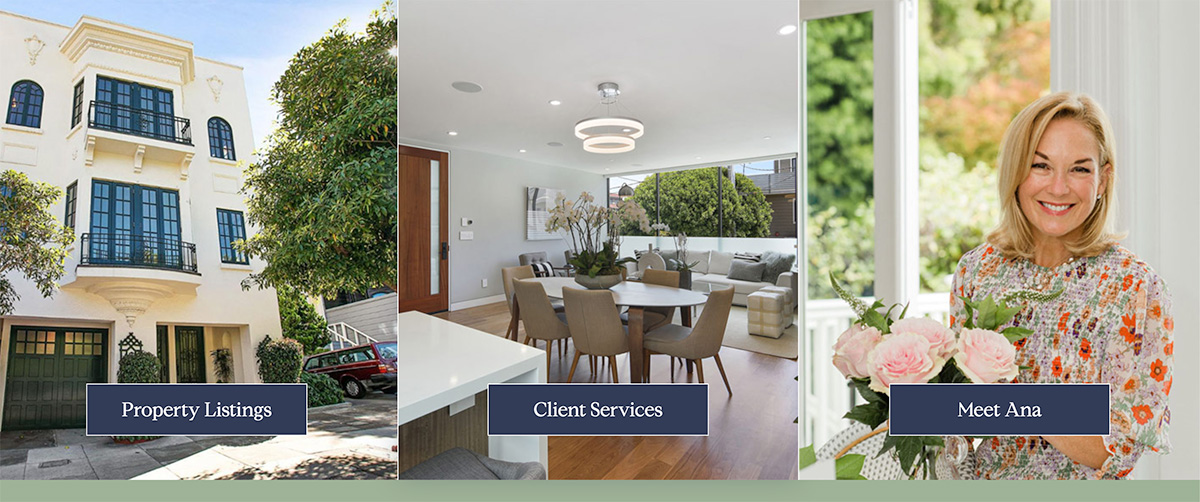 As a result, the site features a dominant navy blue base color for the neutral and a sage green color to complement the undertones of her fabulous lifestyle photos. We thoughtfully chose to carry over the existing logo for visual continuity, which worked to blend the established brand identity with the new look and feel.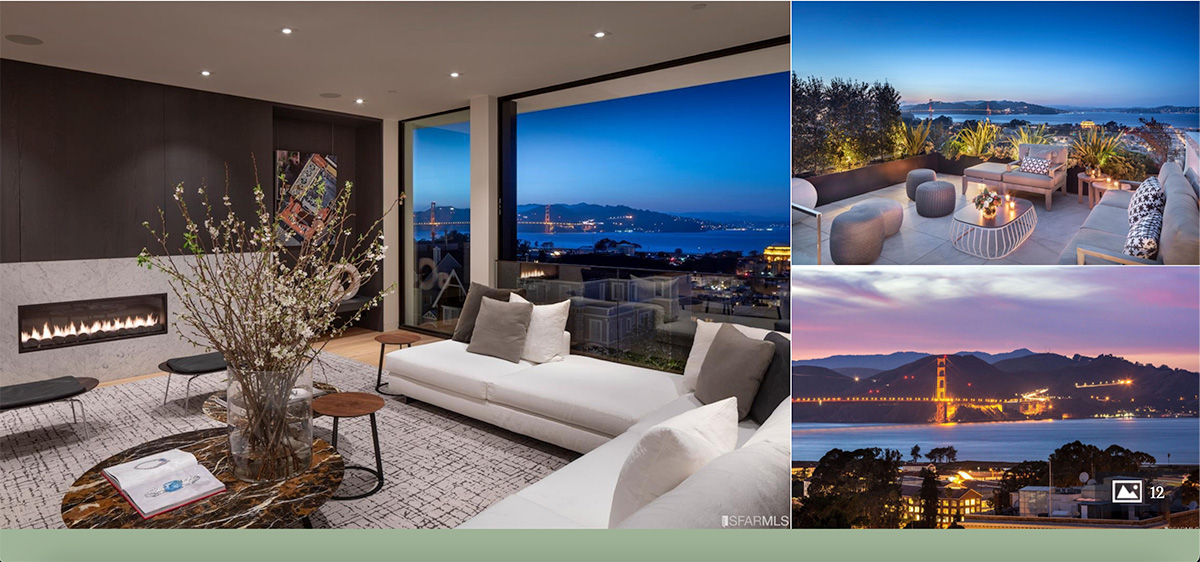 To showcase Ana's luxury listings and capture the breathtaking beauty of each property in a highly visual way, we created a dynamic image collage for the property detail page. The unique photo display runs edge-to-edge, dramatically capturing viewers' attention with artistic high-resolution images.
Sprinkled across the site are client testimonials and quotes, which help reinforce Ana's brand story while conveying the aspects of her services that clients love the most.
As an added perk, our programmers created a custom tax transfer and property calculator to boost her online services, making it easy for clients to estimate taxes while on the go.
Overall, the clean, simplistic website is easy to navigate and reflects Ana's impeccable service, fabulous personality, and professional credibility.
---
Partnering with Ana to design her new website was a treat. We are excited to watch her business shine even brighter online. Whether you wish to check out our latest website or learn more about Ana T.L. Dierkhising, we encourage you to visit her new site. Click here to see anatld.com.
WSD Services
Content Management SystemDigital MarketingHostingProject Management Website DesignWebsite DevelopmentWebsite Maintenance