The words "High Energy, Never High Pressure" written on the homepage of Keith R. White's new website are about as straightforward and unpretentious as the real estate consultant himself. Hard-working and down-to-earth, Keith is a Bay Area native who is highly knowledgeable and savvy in both urban and wine country properties. His personality and professionalism are a few things his clients value about his real estate expertise.
Making such huge life decisions is nerve wracking. Luckily Keith made the whole process stress free and easy, He answered every concern or found someone who could. I am actually doing some finance work with someone he recommended. Keith is easy going, professional and extremely trustworthy. Definitely work with him if you get the chance.

— Jeremy M.
Keith's diverse education at Sonoma State University, professional background, and role as one of the Owner-Partners at Terra Firma Global Partners give him a well-rounded perspective on business, customer service, strategy, and communication. As a top real estate consultant and businessman, he knew the importance of evolving his brand, digital presence, and marketing capabilities to enable business growth and support real estate marketing initiatives and sales.
A Brand-New Website
When Keith decided it was time to update his brand and digital presence, he engaged us to help him design a new site with a fresh look and functionalities. After getting to know the real estate consultant, we learned structurally he wanted a site to support his marketing objectives and showcase properties, resources, and local life. Keith also wanted the site to utilize a color scheme reflecting his personality better.
Carefully mapping out the site to fit Keith's needs, we created separate top navigational pages for About, Properties, Search, Neighborhoods, Resources, Local Life, and Contact. These resources make it easy for Keith to share direct links with clients regarding each topic.
Our design team created a new color palette for Keith, using muted sage green tones and fresh complementary shades. High-quality photos adorn the site, drawing viewers' attention to content while conveying the intent of each section.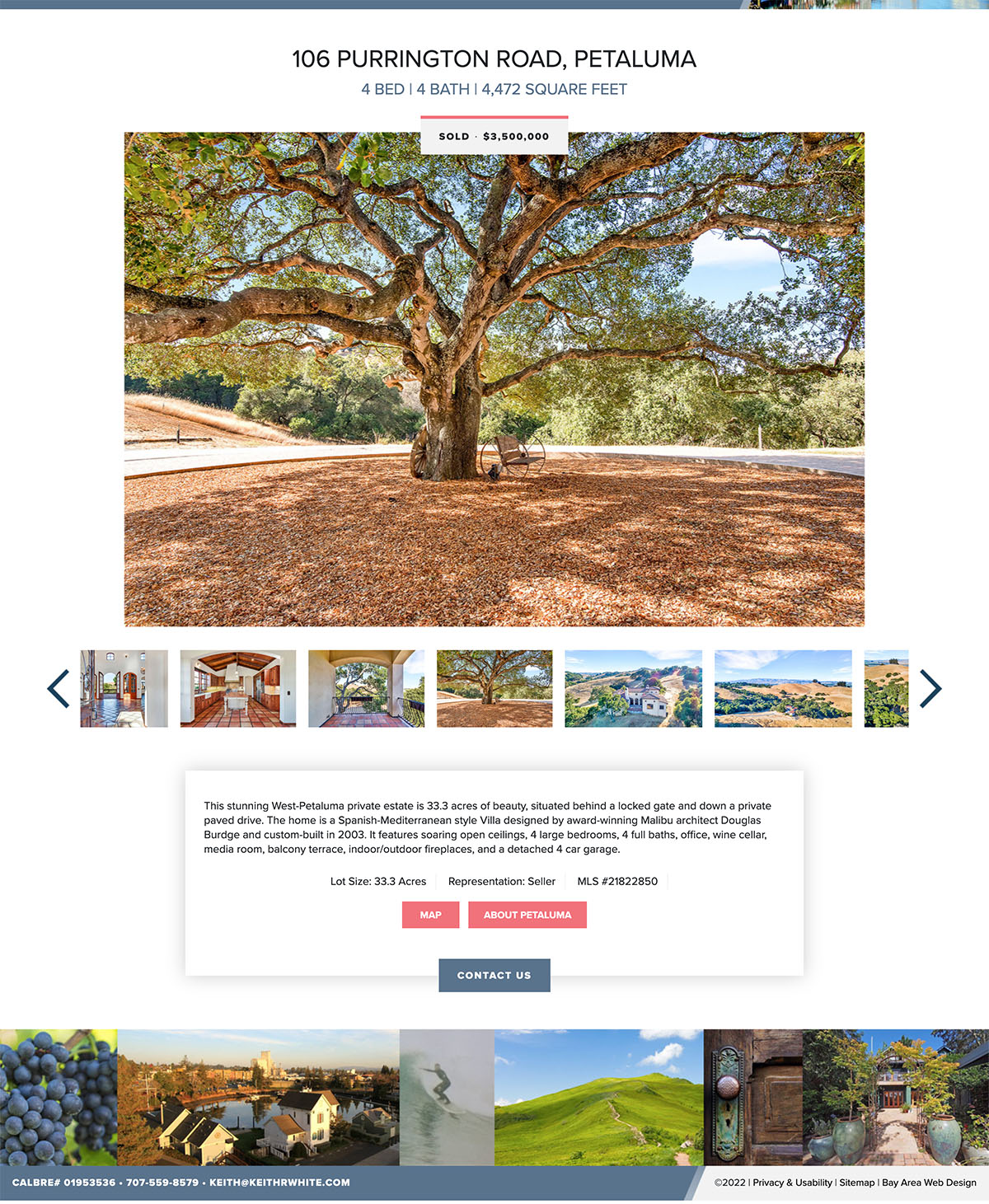 The property page design thoughtfully showcases the high-end photography and careful attention to detail Keith provides for his seller clients.
We had a blast working with Keith on this initiative and can't wait to see how he utilizes the site as a resource and to market himself and his clients properties. Stop by keithrwhite.com to discover more about Keith's website.
---
WSD Services
Content Management SystemHosting Project Management Website DesignWebsite Development