Trecia Knapp was referred to us by our long time client Jonathan Lack. We recently launched the newly designed treciaknapp.com. Trecia's previous web presence consisted of only her agent page at sothebysrealty.com. The new site boasts a user-friendly content management systm with real estate, blog, and team modules; there is also a form manager to capture leads. Our Project Management Team was instrumental in the successful completion of this project, stepping up to fill vacancies and help gather content.
Connecting Sellers and Buyers
On the Home Connector page, Trecia actively seeks listings aligned with buyers' needs. Via her working relationships with other agents throughout San Francisco and Sonoma, Trecia learns of properties that are coming to market.
About Trecia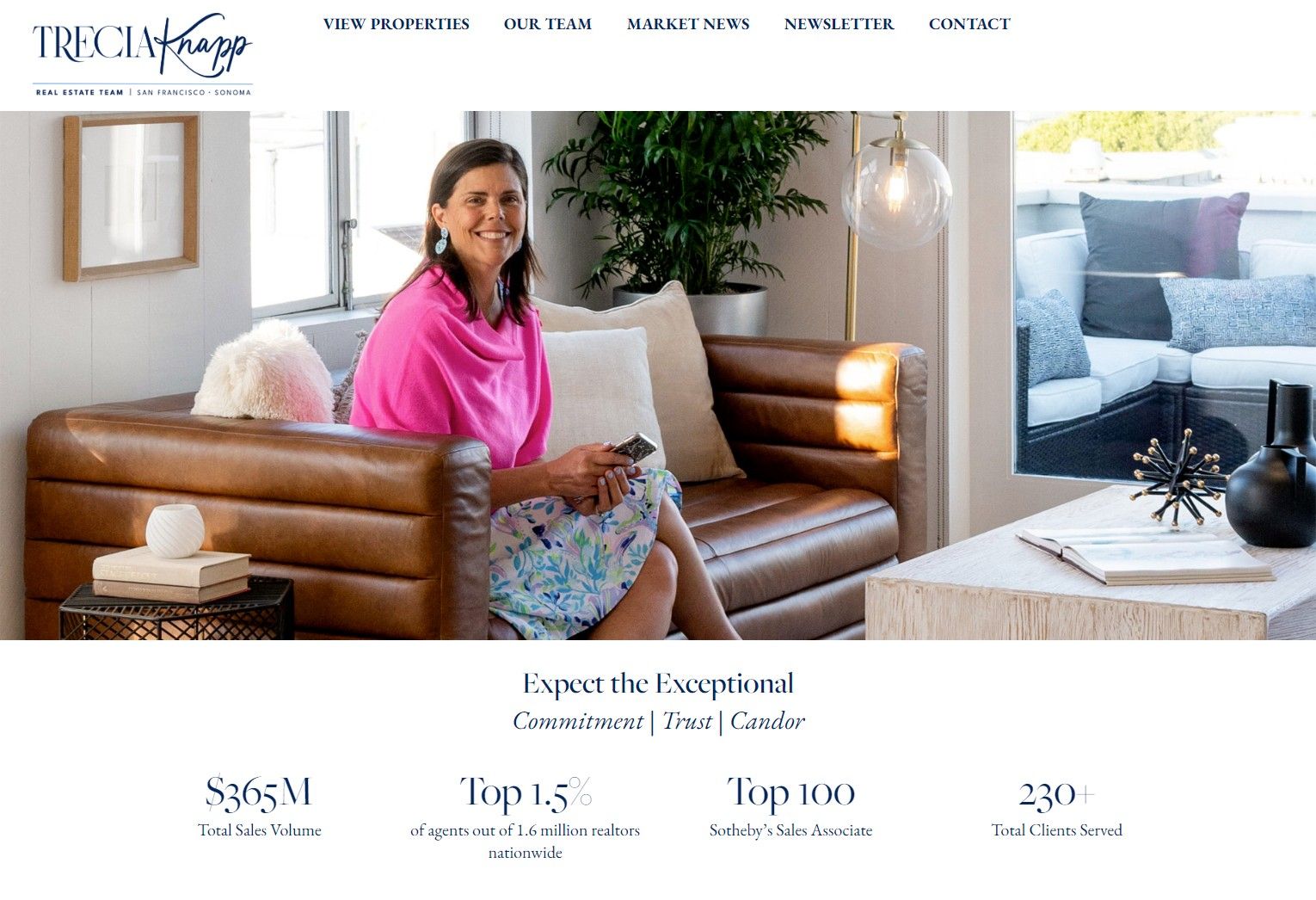 An investor herself, Trecia purchased her first property at age 23. Trecia has been a top producing agent in San Francisco and Marin. She was awarded "Rookie of the Year" her first year of selling homes.
Trecia has earned a gold standard reputation with impeccable service, and laser-like focus.
Trecia holds a master's degree in adult education from George Washington University and a bachelor's degree in psychology with a minor in political science from the University of Tennessee.