In May 2020, WebSight Design (WSD) launched a new website for long-time WSD client Tres Agaves.
The primary objectives of this site were to present a mobile-friendly user experience, improve page speed insights and a design promoted organic search. Additionally, the new site incorporates a Tres Agaves re-branding. The new website is designed to drive users to the Cocktail Recipes and Store Locator pages.
Prior to this launch, in Spring 2017, WebSight Design launched a redesign of tresagaves.com. The new site was a collaboration between the Sausalito-based full-service marketing communications agency Butler Shine Stern & Partners and The Electron Shop.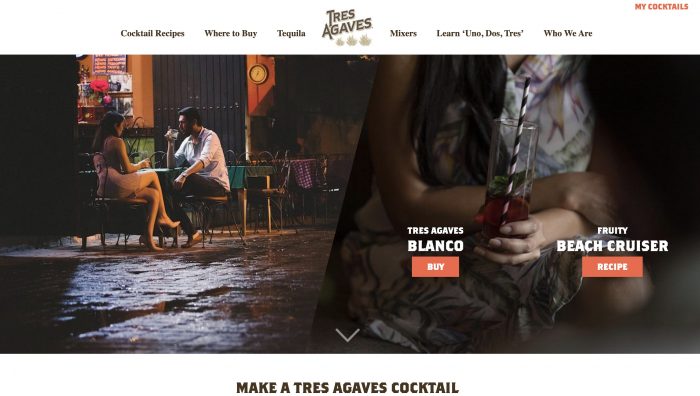 The new website also includes new functionality that was not included in the previous site: Account Creation, Recipe Box, Product, and Recipe Reviews. The site has two versions of the homepage which will be split test via Google Optimize. There is robust tagging throughout the site so user behavior can be monitored and the site can evolve accordingly.
Click here to view tresagaves.com.