In February 2018, WebSight Design launched a newly designed website for Meat and Potatoes, a Los Angeles-based designer providing world-class creative solutions. WebSight Design and Meat and Potatoes have collaborated on websites for Sammy Hagar and Hard Rock Hotel and Casino.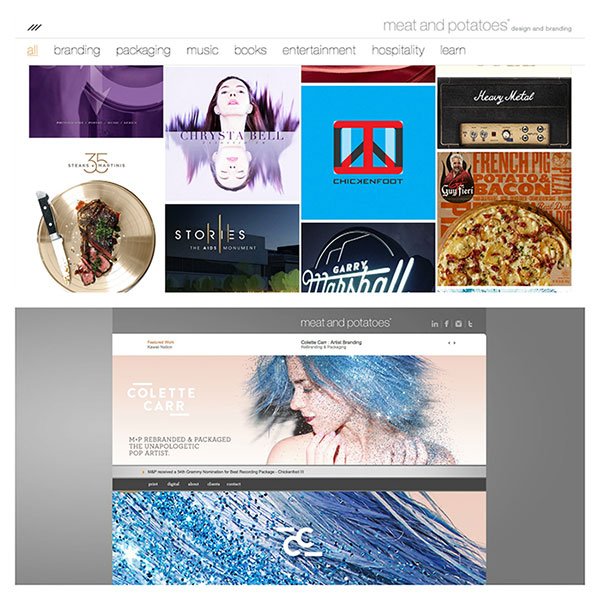 ---
Production highlights for the new website include:
A scalable grid layout for Meat and Potatoes' projects, with a mouseover overlay that scales for mobile.
A color chooser on the back end enables each product detail page to be customized with its own highlight color.
A hidden page on the website highlights album cover designs. This page is a grid with different presentations for desktop and mobile.