2021 was a productive year at WSD. We had a lot of fun working closely with our partners and clients to develop unique digital solutions. Not only did we build and launch dozens of websites, but we also implemented a new and improved base code while leading a variety of marketing and strategic advisory initiatives. Here are a few notable accomplishments for 2021.
Strategic Projects
ADA/WGAG: With the increase of ADA visibility within the internet, the team at WSD helped many of our clients understand their current level of compliance, remediate issues, and train content creators on how to maintain WCAG compliance regularly. We also wrote several blog posts, such as Alt Tags & ADA Compliance: How To Describe A Picture With A Few Good Words, to help the online community better understand the vital role alt tags play for those using screen readers.
In 2021, our Digital Marketing Department brought on new accounts and continued to support long-time clients. In the real estate space, new additions included Phillipa Criswell and Glen Barras. In 2021 WSD partnered with George Halvorson to launch a targeted campaign to drive traffic to threekeyyears.org. In December 2021 Three Key Years is on target to have over ten thousand sessions — up from only a few hundred sessions during the same period last year.
Label Design: Developing labels for Consumer Packaged Goods (CPG) isn't our main focus, but we always enjoy a challenge. Our Creative Director, Stephanie Long, led the charge in re-designing The Joe Dillon Difference's new product labels and sending them off to press.

App Integration: From SaaS platforms to API intergrations, we do a lot with custom code. However, one project still fresh on our minds is the new True Rewards App for Golden Entertainment. As web portal developers for truerewards.com and other Golden Entertainment websites, we had a lot of fun partnering with both Object Studio and DSP Consulting to create the crème de la crème of the True Rewards tech suite. This sleek and sophisticated new app allows True Rewards members to check their point balance, book rooms for the member rate, and view exclusive member offers and promotions.

---
2021 Website Launches
With Covid-19 creating an increased need for businesses to connect with and serve customers online, we started 2021 off strong and kept the web projects rolling throughout the year.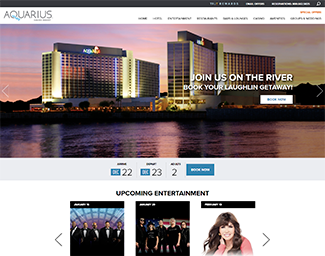 High-Rolling in Laughlin, Nevada: Aquarius Casino Resort
Located on the banks of the Colorado River in Laughlin, Nevada stands Aquarius Casino Resort. As the largest hotel in Laughlin, the resort has two 18-floor towers with 1,906 rooms and suites overlooking the shimmering Colorado River and surrounding desert landscape.

Utilizing a custom template developed for Golden Entertainment, we created a fresh, engaging design that showcases the unique entertainment opportunities available at Aquarius Casino Resort. The result is a visually engaging online presence that connects consumers with the Laughlin-based resort. Click here to read more about it via our blog.
A Sizable Number of Realtors Received Website Facelifts and Brand New Code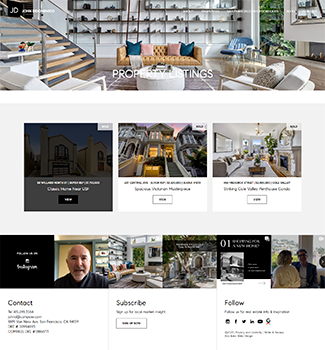 John DiDomenico / johndidomenico.com
San Francisco has many diverse neighborhoods that vary significantly in value – which makes being in touch with the micro-markets essential to helping clients make smart property investments.
Fortunately, John DiDomenico knows all about finding the right neighborhood with the right vibe to fit his clients' lifestyle and financial goals. For him, guiding his clients through the real estate experience is more than just buying and selling homes – it's also about investing in the local community and becoming a part of a neighborhood.

The website received all-new photography, neighborhood content descriptions, and art styles that paint a picture of what life is like in some of San Francisco's top neighborhoods. Click here to read more about John DiDomenico's site via our blog.
Scott Woods / scottcwoods.com
As a Bay Area resident for twenty years and a Marin County resident for fourteen, real estate expert Scott C Woods leverages his local knowledge to help his clients understand the Marin market and make intelligent property investment decisions.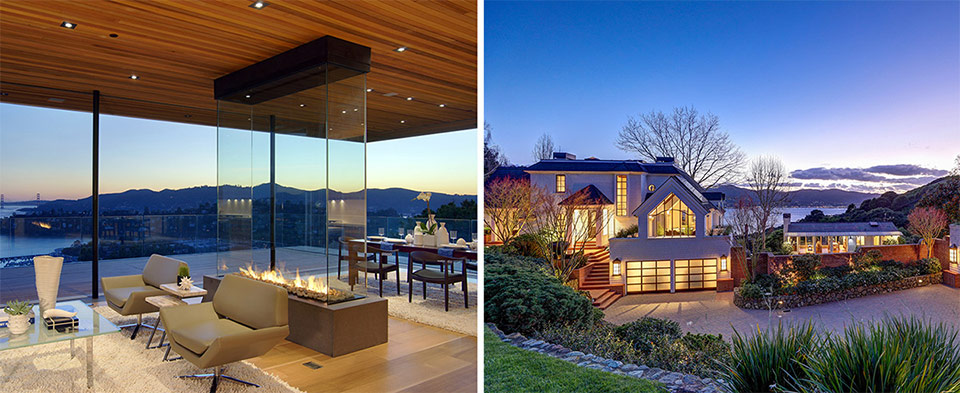 Learning of Scott's local real estate expertise, dedication to client service, and passion for captivating real estate photography and flawless marketing, it was clear that his site needed to reflect his professionalism and personality while telling a compelling visual story.
Our team of expert designers and developers artfully created Scott's new site to showcase real estate and landscape photography, and even polished up his logo for a more modern look. Click here to read more about Scott's via our blog.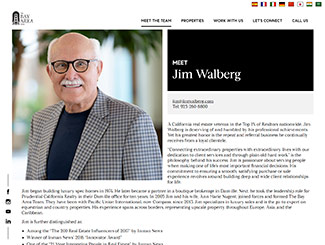 The Bay Area Team / thebayareateam.com
This is our 3rd web site redesign for The Bay Area Team whom we have partnered with since 2013. First, working with the original owners, Jim and Ann Marie, it was exciting to partner with newer team members, such as Julia Stark, on the latest redesign.
With a global client list that includes everyone from corporate executives, professional athletes, and real estate developers to the next-door neighbor, The Bay Area Team wanted to display and filter listings by property type, status, and location. Understanding that Jim specializes in luxury sales and is the go-to expert on equestrian and country properties, it was also essential to draw attention to his niche expertise. As a result, our team developed a cohesive menu, sort feature, and a global luxury property search. Click here to read more about The Bay Area Team's website via our blog.
Phillipa Criswell / phillipacriswell.com
​Phillipa Criswell knows the ins and outs of the Marin market. In a county where the median price per neighborhood ranges from $1,039,000 for Novato to $4,985,241 for Belvedere, Phillipa's local market knowledge and 18 years of property investment experience help her clients make well-informed decisions.
We were excited to design and develop a new web site for Phillipa Criswell who has been our client since 2005.

The neighborhoods section of the website portrays what life is like in each of Marin's 13 communities. Spectacular images reflect the architectural styles and premium views within the diverse areas. At the same time, the latest stats on real estate affordability and schools work to provide holistic insight into each of the neighborhoods. Click here to read more about Phillipa Criswell's website via our blog.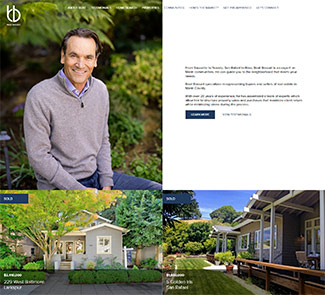 Beat Bossart / beatbossart.com
Born and raised in Switzerland, Beat Bossart is fluently trilingual in English, German, and French. Moreover, he holds degrees in both International Business and Business Administration. Beat's commitment to his clients, combined with his principled professionalism and positive energy, make him an industry-leading Broker Associate with Vanguard Properties.
As Beat has been a WebSight Design client for over 11 years, we were thrilled at the opportunity to partner with him on the latest site redesign. With a keen eye for photography, Beat wanted to capture his personality and the beautiful Marin communities. Click here to read more about Beat Bossart's website via our blog.
East Palo Alto Waterfront Development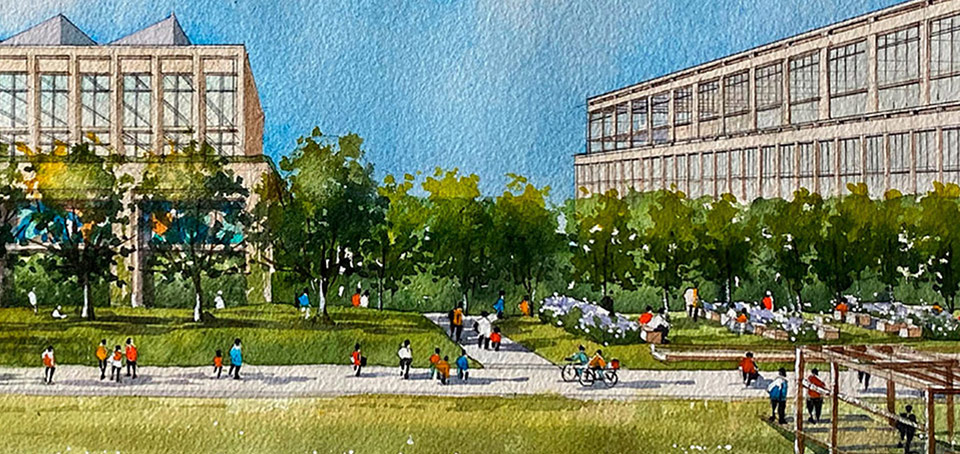 When Harvest Properties submitted the pre-application for The Landing, a waterfront development project in East Palo Alto, the plan was to host the first formal community outreach meeting in early April 2020. However, with the pandemic on the rise and citizen safety a top priority, the meeting was put on hold.
Like many businesses pivoting in-person experiences to the virtual realm, Harvest Properties looked for multi-media and technical expertise to help create a seamless solution. As existing business partners, Harvest Properties sought WebSight Design's help in developing materials and enabling online engagement. In January 2021, thelanding-epa.com published video presentations covering what they learned, design themes, and community benefits. Click here to read more about it all via our blog.
Golden Entertainment (times four!)

Located across Nevada and in Maryland, Arizona Charlies Boulder, Arizona Charlies Decatur, and Rocky Gap Casino all launched fresh new websites in March 2021.

As one of the largest gaming companies in the United States, Golden Entertainment has partnered with WebSight Design to deliver on an agile website strategy designed to keep its online presence fresh, consistent, and engaging. Click here to read more about the four sites we launched for Golden Entertainment.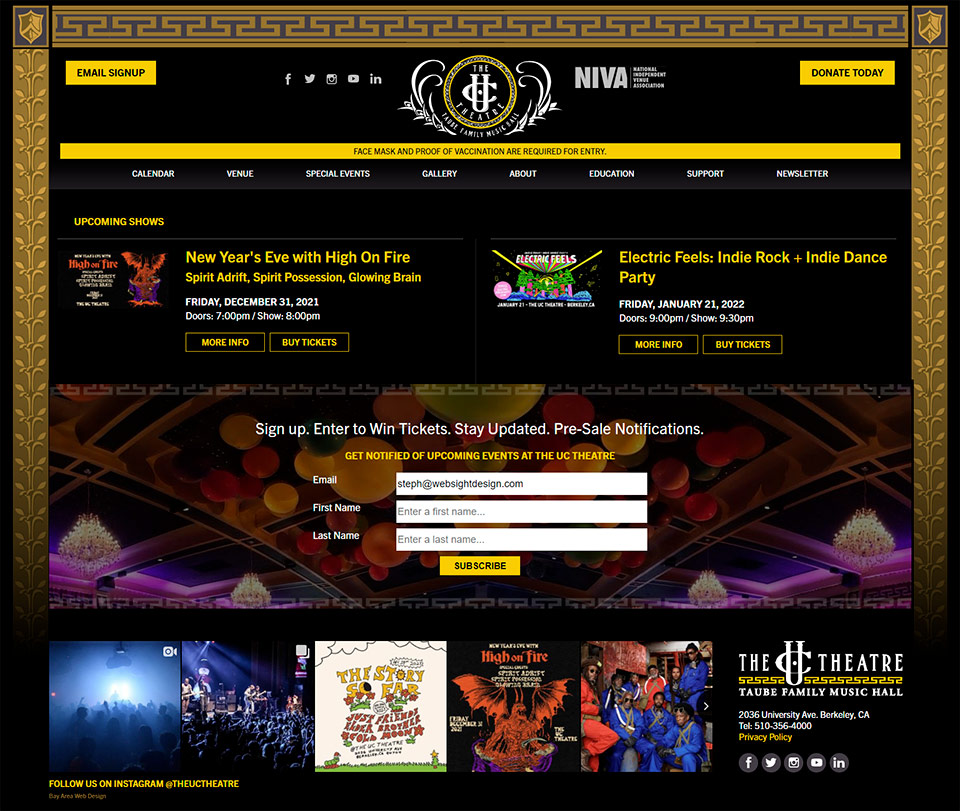 The Return of An Iconic Bay Area Music Venue
Iconic and known for its century-long dedication to entertainment, The UC Theatre in Berkeley, California, is a fantastic community-centric music venue.
As Bay Area locals familiar with the venue, we were happy to rebuild The UC Theatre website. Working collaboratively, we re-created The UC Theatre website from scratch and under a tight deadline. Leveraging brand documents, we promptly refined the design and significantly improved mobile usability. Our development team created a native calendar, enabling staff to manage events more efficiently. Click here to read more about the UC Theatre via our blog.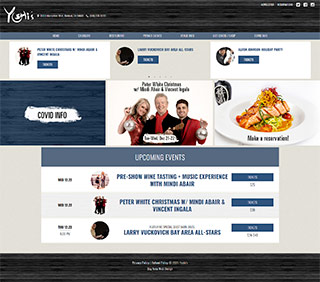 Yoshi's Jazz Club
Yoshi's, the beloved Japanese restaurant and jazz club, is one of the many Bay Area businesses forced to close temporarily. Unable to outlast the pandemic, Yoshi's turned to its patrons for help by launching a GoFundMe campaign in December 2020.
Eager to open after being closed for over a year, the restaurant faced an unexpected problem. Similar to the UC Theatre, Yoshi's website provider unexpectedly retired its services, leaving customers with 90 days to find a new provider and rebuild the website from scratch. With the vaccine roll-out gaining momentum and the hope of re-opening on the horizon, Yoshi's needed a solution – fast. Click here to read more about Yoshi's via our blog.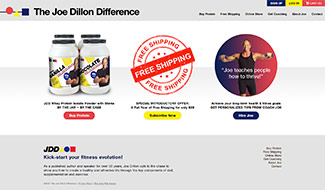 The Joe Dillon Difference
Throughout his career, Joe Dillon has served as an elite swim instructor (he himself was an All-American swimmer),USMC fitness instructor, and Olympic coach to over 20 medalists. Constancy and growth---no tricks, no gimmicks... that's The Joe Dillon Difference.
In an evolving marketplace, there is a perpetual need to adapt to the online audience. Joe acknowledged the ever-changing landscape of digital media and the importance of expanding his membership and enhancing the experience for his existing clientele. Primarily, he set out to create a more intuitive and engaging online experience.

We modernized his site by establishing management systems and technical integrations to help automate and enable his business workflow. An e-commerce store, complete with supplier integrations and third-party integrations, ensures Joe can easily manage his members, subscription levels and track product orders. Click here to read more The Joe Dillon Difference via our blog.
An Online E-Commerce Upgrade for "Your One-Stop Toy And Hobby Shop"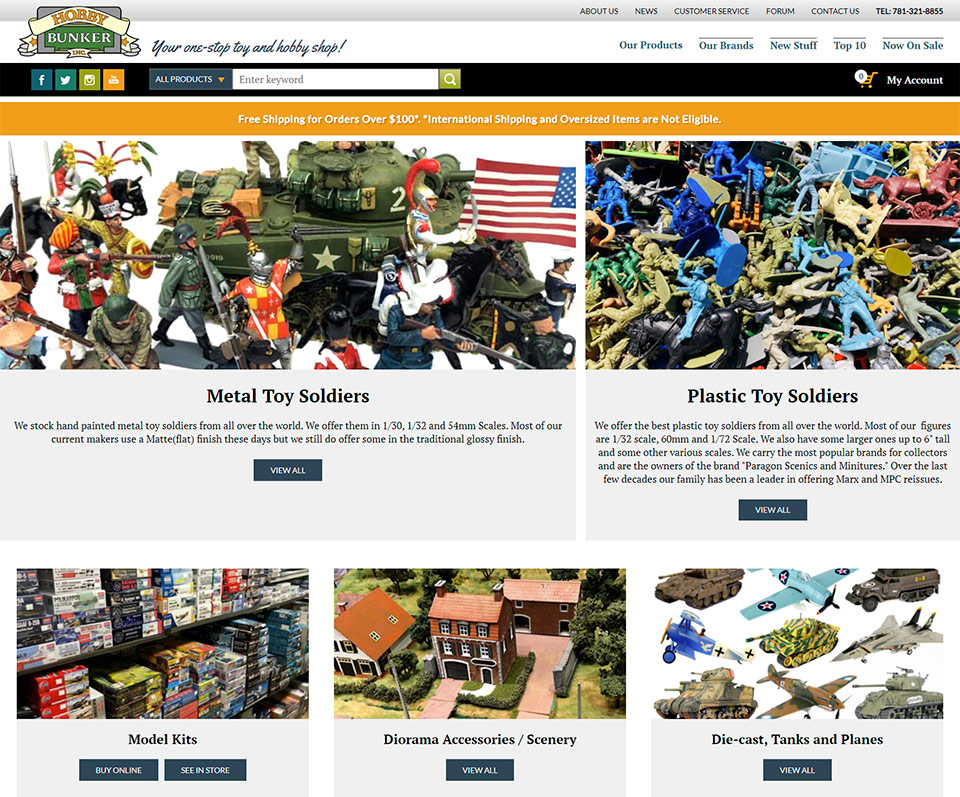 Located about fifteen miles north of Boston, Hobby Bunker opened its doors to the public in 1998. Hobby Bunker has a vast selection of toy soldiers, games, and hobby items at competitive prices.
In June 2021, WebSight Design launched a new website for hobbybunker.com. The project included a complete overhaul of the front and backends. Additionally, the launch of the new website coincided with the company's move to a new brick-and-mortar location. Click here to read more about Hobby Bunker via our blog.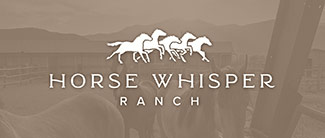 Hosting and Site Migration on a Tight Deadline
From Butch Cassidy and the Sundance Kid to the Electric Horseman, Robert Redford has become a name synonymous with horses.
Redford's Ranch, named after the 1998 film The Horse Whisperer, is an equine sanctuary and a return to simpler times. The stunning property was listed at $4.9 million and sold quickly. It is located 16 miles north of Sundance, Utah, and spans 30 acres. The property features a turn-of-the-century 1,460-square-foot Farmhouse, a 1,996-square-foot Garden Hobby house, a 3,200-square-foot Wood Shop Hobby House, and boat and RV storage.
Horsewhisperranch.com was built by a third-party web developer. With only a few days' notice, WSD set up the web hosting, migrated the site files, pointed the domain, and met our client's strict deadline. Click here to read more about Horse Whisper Ranch via our blog.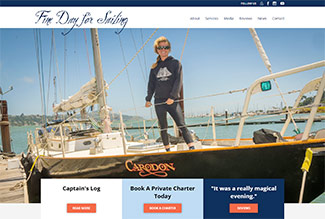 It's A
Fine Day For Sailing
Based in Sausalito, CA is one of the Bay Area's top charter captains.
As a US Coast Guard licensed captain, Heather Richard is an experienced professional for hire. Captain Heather provides an array of private sailing excursions, from whale-watching to romantic wine-sipping rides amid the shimmering sea.
When Heather Richard approached WSD to design a website to support her Bay Area charter services, Fine Day for Sailing, we were excited to partner with the local sailor, artist, and community organizer again.
One of Heather's main objectives was to use WSD's CMS instead of WordPress. Our design team chose to use a straightforward look and feel with easy-to-read content blocks, clickable images, a simple but bold color scheme, and lots of crisp white space for the overall layout and design. Click here to read more about the website via our blog.
Sammy Hagar's Beach Bar Cocktail Company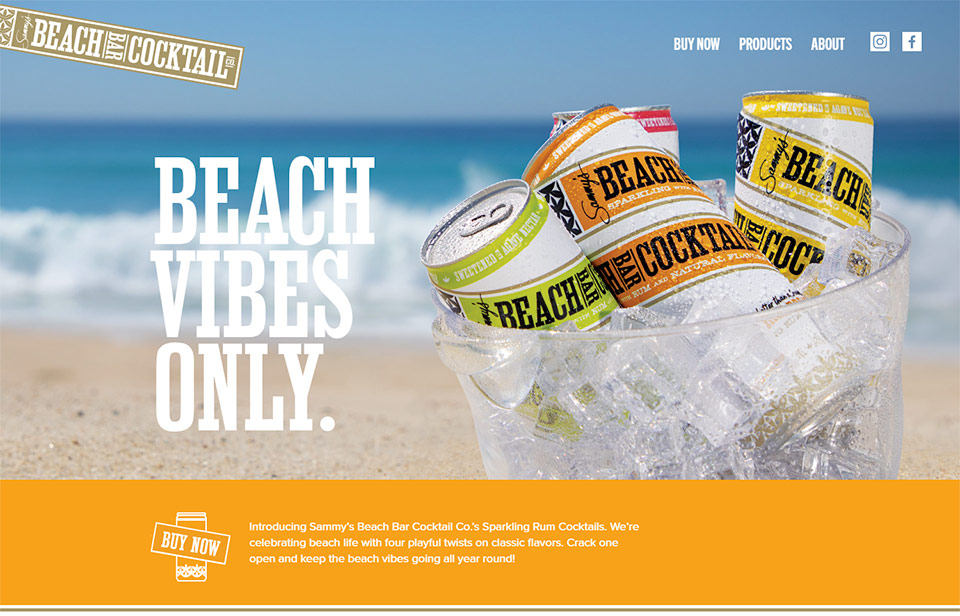 There's little doubt of success when the Red Rocker, AKA Sammy Hagar, sets his sights on something. As a singer-songwriter, musician, author, and entrepreneur Hagar has worked hard throughout his career to leave his mark on the world. The American icon has seemingly done it all, from Van Halen and the rock & roll hall of fame to launching the Cabo Wabo Cantina, founding Cabo Wabo Tequila, Sammy's Beach Bar and Grill, Sammy's Beach Bar Rum, and co-founding Santo Mezquila.
In 2021, Hagar introduced a new spirit to his product line: sparkling rum cocktails, Sammy's Beach Bar Cocktail Company.
As the hosting provider for Sammy Hagar's Beach Bar and Grill and Beach Bar Rum websites, we were excited to help bring his latest venture to life online. Our team worked closely with Hagar's design firm, Meat and Potatoes, to build and host the new sbbcco.com. Click here to read more about Sammy Hagar's Beach Bar and Grill via our blog.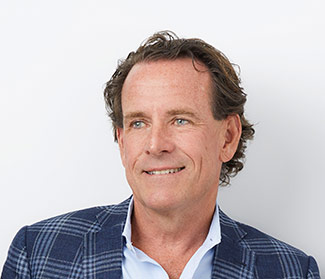 McLaughlin Ventures
Few people have made such an impact on the California real estate scene as Mark McLaughlin. As a serial entrepreneur, Mark built a real estate empire that in 2017 ranked as the fifth-largest brokerage in the US, with a sales volume of $14.1 billion.
As the President of Compass California and later Chief Real Estate Strategist for Compass, Mark's leadership and business experience helped the company excel with mergers, acquisitions, and expansion efforts. On September 30, 2021, Mark said farewell to Compass as he departed for the next chapter in his life.
Never one to be idle, Mark launched a new business, McLaughlin Ventures, on October 1, 2021. The company provides strategic business and advisory services. WSD worked closely with Mark to design and develop mclaughlin-ventures.com. Click here to read more about McLaughlin Ventures via our blog.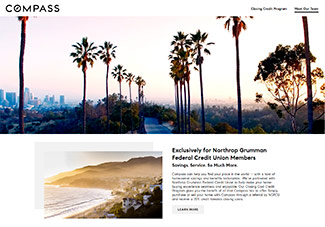 Compass Closing Credit Program for Northrop Grumman Federal Credit Union
For Los Angeles-based Compass agents Abby Rasouli and Victoria Ascarrunz, relationship management is a skill that helped them form a connection and eventual partnership with Northrop Grumman Federal Credit Union.
To help bring their program to life online, Compass Sales Manager Marci Viviano introduced us to Rasouli and Ascarrunz. WSD's design and development team worked closely with them to design and develop ngfcuclosingcredit.us, a site dedicated to highlighting the benefits of the NGFCU closing cost credit program.
As a developer of many Compass websites, we created a visually appealing, informative site that reflects the Compass brand. Click here to read more about the Compass Closing Credit Program via our blog.
True Rewards Mobile App Website Portal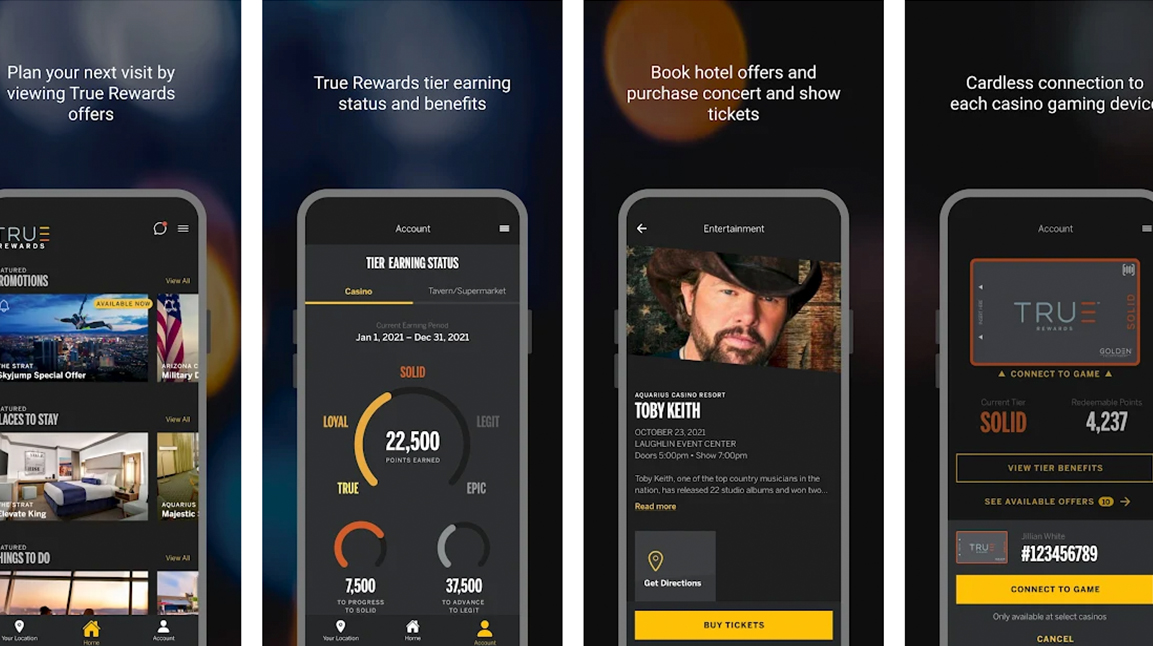 As one of the most notable publicly-traded gaming companies in America, Golden Entertainment operates ten casino resorts, 60 neighborhood pubs and taverns, and slot route operations on more than 10,500 gaming devices in Nevada, Montana, and Pennsylvania.
Given the number of casinos and services, this project aimed to make the items available to True Rewards members on the website also available on an app.
As web portal developers for truerewards.com and other Golden Entertainment websites, we started this initiative with a strong understanding of the technologies, business, and member needs.
Like the True Rewards site development, we partnered with both Object Studio and DSP Consulting to set up the API connections. As tech experts, we provided consulting for how the multiple API's were structured and what the requirements are for booking rooms and creating a new True Rewards account. Click here to read more about True Rewards via our blog.
New Base Code
This year, we developed a new and improved base code to ensure our clients constantly work with the latest and greatest tech infrastructure. Stay tuned; we will be sharing more information about the benefits of the new base code in 2022.
---
Do you want to improve your digital presence next year? Contact us to schedule a call; we'd love to learn more about your business needs and formulate a plan to help you start the new year off right!
WSD Services
API Development Content CreationContent Management SystemDigital MarketingE-Commerce DevelopmentE-mail MarketingHostingIT ConsultingLead GenerationProject ManagementStrategic AdvisoryWebsite DesignWebsite DevelopmentWebsite Maintenance WordPress Management